Industry News
---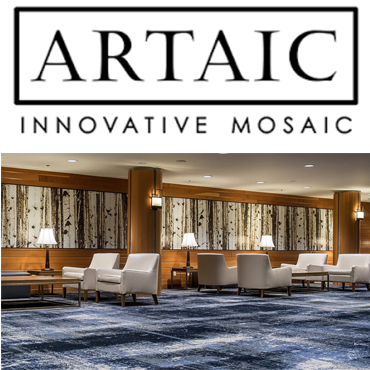 12/30/2019
Artaic Welcomes Ariel Schuster as Sales & Design Consultant
Boston, MA – December 2019 — Artaic, designer and fabricator of architecturally compelling mosaics, is pleased to welcome Ariel Schuster as a new Sales & Design Consultant. Joining Artaic's Boston design studio, Schuster will serve as...
more
---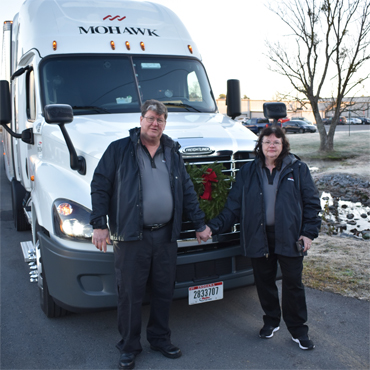 12/30/2019
Mohawk Veterans Haul Load for Wreaths Across America
CALHOUN, Ga. December 12, 2019 - For Ronald and Lea Eppich, Wreaths Across America is personal. The Eppichs, who are Mohawk truck drivers and Calhoun residents, know firsthand how much it means to the families of fallen soldiers when...
more
---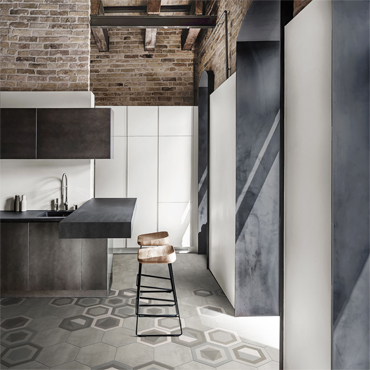 12/30/2019
New Size and Shape Tiles add Geometric Touch to Ege Seramik's Modern Design
Ege Seramik's state-of-the-art manufacturing technology has brought classic hexagon-shaped tiles back with the introduction of the FORCE and APINI Collections...
more
---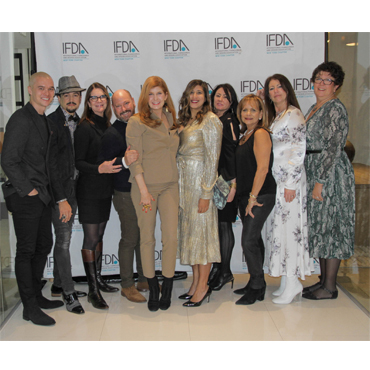 12/20/2019
IFDA Rising Stars Celebratory Event
NEW YORK, Dec. 10, 2019 – The stage was set and the Rising Stars of Design selected by a committee co-chaired by Andrea Algaze, IFDA NY Vice President of Programs, and Rose Hittmeyer, IFDA NY Chapter Administrator, did not disappoint. The event took place on...
more
---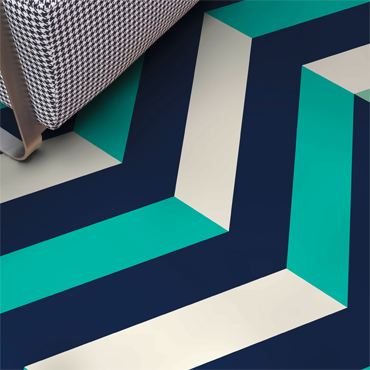 12/20/2019
Tarkett Launches Award-Winning iD Mixonomi
SOLON, OHIO, DECEMBER 9, 2019 — Tarkett, a worldwide leader in innovative and sustainable flooring and sports surface solutions, introduces iD Mixonomi, a Red Dot Award winner. Inspired by the hexagon, iD Mixonomi LVT is the embodiment of...
more
---
---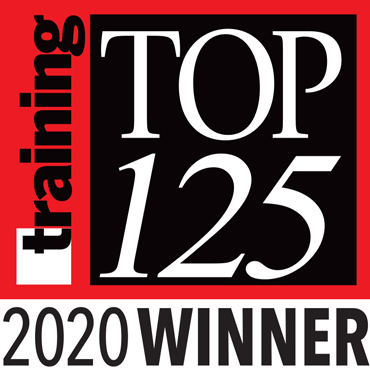 12/20/2019
Mohawk Honored by Training Magazine for 14th Consecutive Year
CALHOUN, Ga. December 5, 2019—For the fourteenth consecutive year, Mohawk has earned an elite spot among Training magazine's annual ranking of the best learning and development organizations...
more
---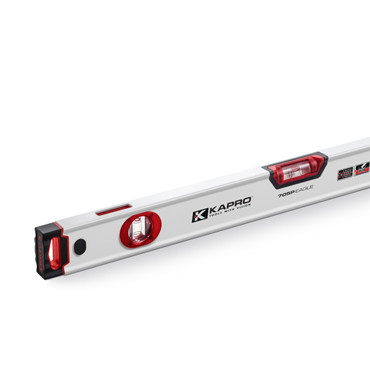 12/11/2019
Kapro Tools Introduces Innovative 705 Eagle Contractor Box Level
LAKE MILLS, Wisconsin – December 2019 – Kapro Tools introduced its 705 Eagle contractor box level with OPTIVISION Red technology...
more
---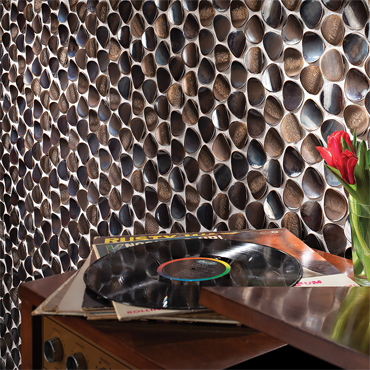 12/11/2019
Lunada Bay Tile Evokes African Landscape
(Harbor City, CA, November 26, 2019) Rich in vivid texture, the Namibia collection from Lunada Bay Tile evokes the alluring landscapes of Africa's South Atlantic coast. The three-dimensional ceramic tiles translate the vistas of rippling dunes, flat clay pans...
more
---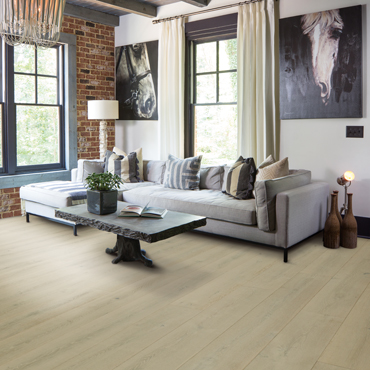 12/11/2019
Karastan is Expanding into a Total Luxury Flooring Brand
CALHOUN, Ga. December 4, 2020—After more than 90 years as the world's leading luxury carpet brand, Karastan is expanding into a total luxury flooring brand with the 2020 launch of its first-ever hard surface lines. Karastan BelleLuxe, timeless hardwood flooring, and ...
more
---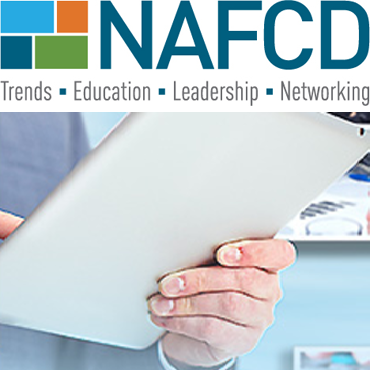 12/11/2019
NAFCD Announces New Compliance Training for Wood Flooring Distributors
CHICAGO - The North American Association of Floor Covering Distributors (NAFCD) is partnering with the International Wood Products Association (IWPA) to host IWPA's Wood Trade Compliance Week February 24-27, 2020, in Nashville, Tennessee. The week-long event will provide...
more
---