Industry News
---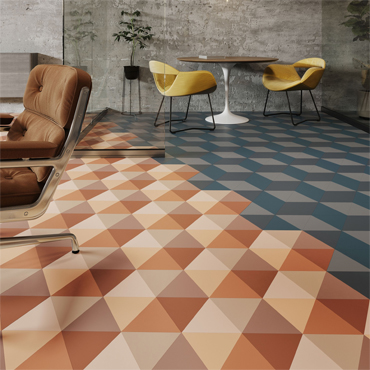 7/9/2019
Tarkett Introduces iD Mixonomi LVT, a Red Dot Award Winner
SOLON, OHIO, JUNE 10, 2019 — Tarkett, a worldwide leader in innovative and sustainable flooring and sports surface solutions, introduces iD Mixonomi, a Red Dot Award winner. Inspired by the hexagon, iD Mixonomi LVT is the embodiment of...
more
---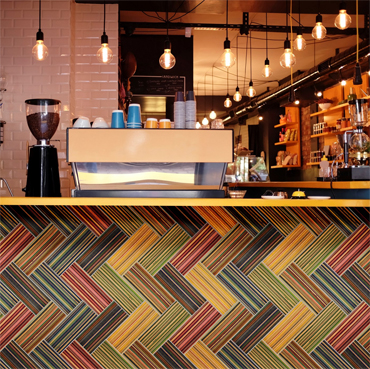 7/2/2019
Imagine Tile Inc. Introduces "rePly" Ceramic Wall Tile Collection by Artist Rich Moorhead
June 26, 2019, MONTCLAIR, NEW JERSEY – Imagine Tile, Inc. introduces rePly, a multi-striped ceramic wall tile collection designed by artist, Rich Moorhead, founder of RMD...
more
---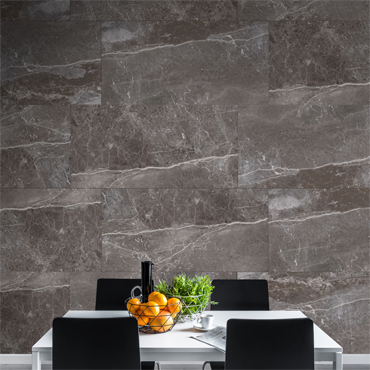 7/2/2019
Ege Seramik introduces the MICHIGAN Collection
Ege Seramik proudly introduces the MICHIGAN Collection; exquisite field and decorative tiles that answer the demands of the customer. The MICHIGAN Collection offers the durability and versatility of...
more
---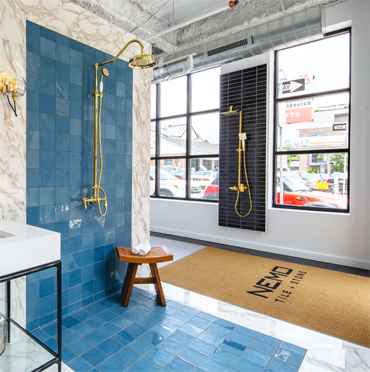 7/2/2019
Nemo Tile + Stone Opens New Showroom In Philadelphia's Old City District
NEW YORK, NY — June 2019 — Nemo Tile + Stone, a New York City-based provider of top-performing surface materials, is excited to announce the opening of their new, ground level, showroom in Philadelphia. The showroom is located in the...
more
---


7/2/2019
Daltile Announces Launch of Exciting Partnership with Celebrity Kristin Cavallari
Dallas, TX – June 25, 2019 – Daltile is pleased to announce the launch of an exciting new partnership with celebrity Kristin Cavallari. Cavallari is a well-known actress, designer, mother, and...
more
---
---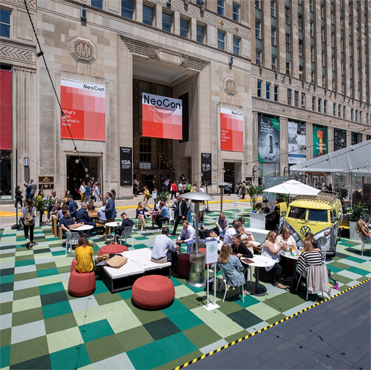 6/27/2019
A Vibrant NeoCon 51: Energetic Edition a Resounding Success
(Chicago, IL, June 2019) The 51st edition of NeoCon, June 10-12 at The Mart in Chicago, was a resounding success, further establishing itself as the premier, global platform for connecting, learning, and...
more
---


6/27/2019
DriTac Launches New Line of Recycled Rubber Flooring Underlayment: 8400 EnviroTread Series
June 2019 – DriTac Flooring Products is introducing the 8400 EnviroTread series, a line of sustainable green, acoustical abatement recycled rubber flooring underlayment, made from post-consumer and...
more
---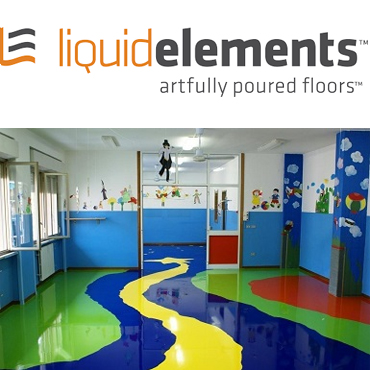 6/27/2019
Liquid Elements Artfully Poured Floors Launches New Website with Improved Content and Functionality
May 28, 2019— Liquid Elements artfully poured floors, a brand of Stonhard, announced the launch of its new website today. The fresh new design includes quick and easy navigation by product or market, user-friendly pages on...
more
---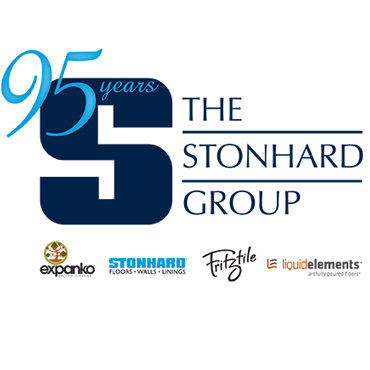 6/27/2019
Stonhard Launches Color Visualizer Tool for Website Visitors
June 5, 2019 — Stonhard, leading manufacturer and installer of seamless floors, unveiled today the Stonhard Color Visualizer, a new interactive design tool available on its...
more
---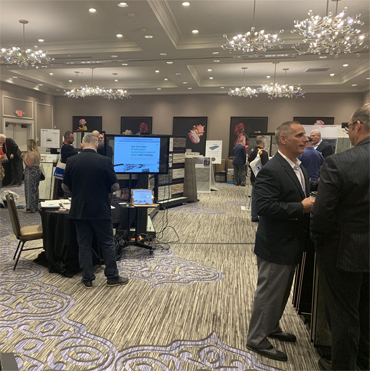 6/25/2019
Arley First Summer
For the last 16 years, Arley Wholesale, Inc., the family-owned, third-generation wholesale supplier of ceramic, porcelain, stone, glass mosaic tiles and sundry materials, has hosted its ...
more
---