Industry News
---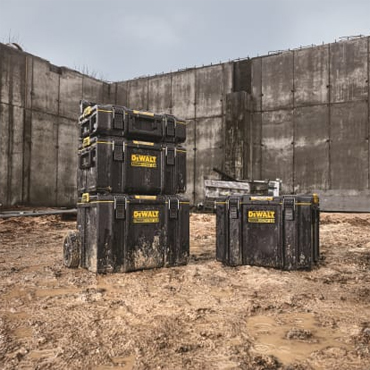 9/1/2020
DEWALT® Revitalizes Its Portable Storage Line With ToughSystem® 2.0
TOWSON, MD (August 18, 2020) – DEWALT®, the leading manufacturer of power tools, hand tools, accessories and storage solutions, announces that its new ToughSystem® 2.0 Storage System, which offers improved durability and modularity versus...
more
---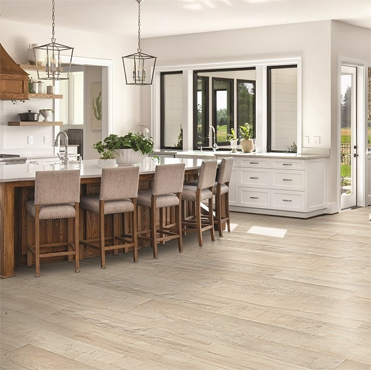 9/1/2020
TORLYS Introduces Leuco and Sango Laminate Collections
TORONTO, ON – August 2020 – TORLYS, a global flooring company known for bringing innovative flooring solutions to market, announced today the expansion of its laminate lineup with Leuco and Sango collections, a combined 10 on-trend SKUs featuring...
more
---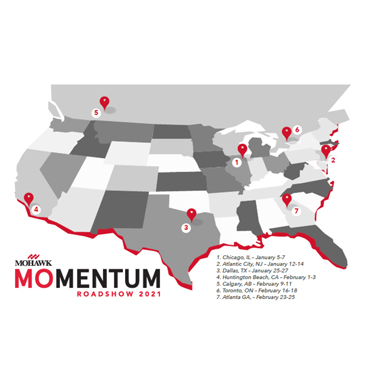 8/26/2020
Mohawk Momentum Roadshow Coming to a City Near You
CALHOUN, Ga. August 17, 2020—Mohawk is hitting the road in early January to deliver an enhanced regional show experience directly to specialty retailers. Set to launch on Jan. 5, 2021 in Chicago, Ill., the Mohawk Momentum Roadshow will showcase the latest in...
more
---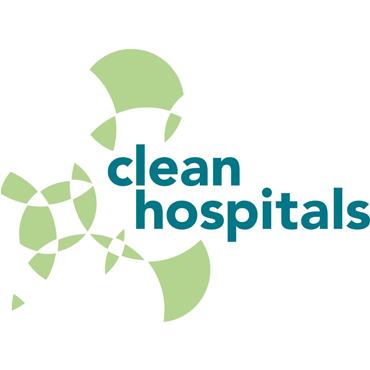 8/26/2020
Tarkett Announces its Collaboration with Clean Hospitals
SOLON, OH, AUGUST 11, 2020 — Tarkett, a worldwide leader in innovative flooring and sports surface solutions, announces joining the Clean Hospitals network to contribute to improve hospital hygiene and to promote effective, sustainable and...
more
---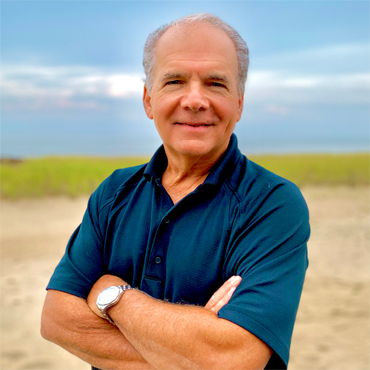 8/21/2020
LATICRETE Appoints Thomas Tullo to Board of Directors
August 17, 2020, Bethany, Conn. -- LATICRETE, a leading manufacturer of globally-proven construction solutions, has elected Thomas Tullo as its 7th and newest member to their Board of outside Directors. LATICRETE is unusual for a family owned business, in having...
more
---
---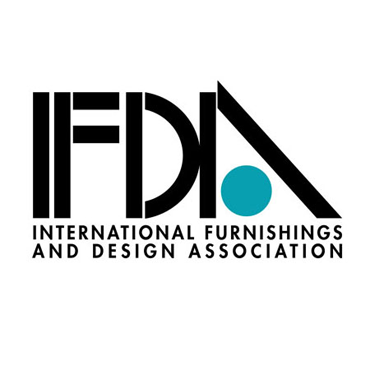 8/21/2020
IFDA'S Educational Foundation Announces Design Student Scholarship Winners for 2020
NEW BERN, N.C., Aug. 14, 2020 — The Educational Foundation (EF) of IFDA, the International Furnishings and Design Association, is pleased to announce its design student scholarship winners for 2020...
more
---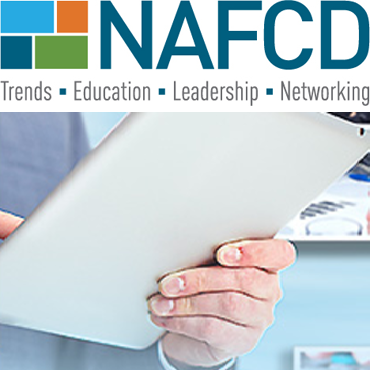 8/21/2020
NAFCD Distributors Report Q2 Sales Decline and Optimism for Q3
CHICAGO - The North American Association of Floor Covering Distributors (NAFCD) recently released the results of its NAFCD Quarterly Sales Trend Survey for the second quarter of 2020. The research and benchmarking tool collects data from industry distributors on sales results from...
more
---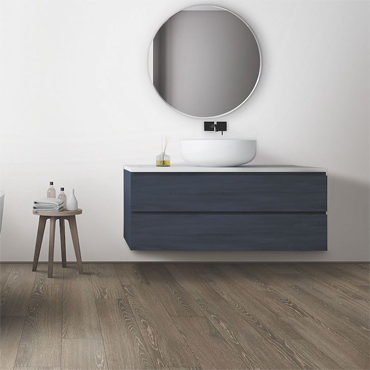 8/21/2020
Mohawk Expands Pergo Extreme Line with Wood Fundamentals Collection
CALHOUN, Ga. August 11, 2020 — Mohawk is expanding its successful Pergo Extreme rigid vinyl flooring line with the debut of the Wood Fundamentals collection. Recently launched, Wood Fundamentals is Made in the USA and features...
more
---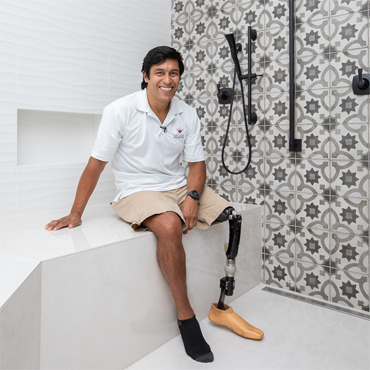 8/21/2020
Daltile Contributes To Gary Sinise Foundation Home
Dallas, TX – August 12, 2020 – Daltile was pleased to recently help the Gary Sinise Foundation provide a new home for wounded veteran Rico Roman and his family. The home is the 64th home built by the Gary Sinise Foundation's R.I.S.E. program. Daltile donated tile and...
more
---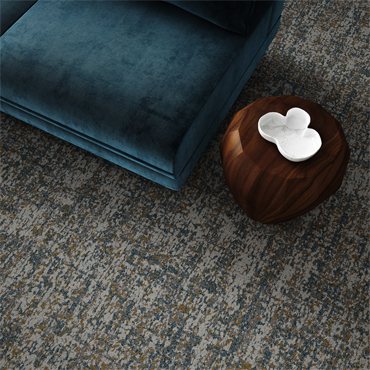 8/21/2020
Patcraft Introduces Inspired Connection
Cartersville, Ga. – Patcraft, a leader in high-performance commercial flooring, has introduced Inspired Connection, a colorpoint carpet tile and broadloom collection designed to create connected and cohesive spaces. Featuring bold visuals with...
more
---
Web Design
Thursday, October 29, 2020