Article Number: 10244

Introducing Metropolis, NEW From Fireclay Tile
A love letter to the city that never sleeps, Fireclay Tile's newest Story, Metropolis, pays homage to the architectural, industrial, and artistic splendor of New York City's Golden Age.

Create your own Metropolis with shades of black and gray, reflecting steely landscapes and the city's ever-shifting moods. Pops of yellow fuel the palette with bursts of energy.

Curated by Fireclay Design Consultant Brittany Ham, Metropolis celebrates the modern utopia in all its dynamic glory. Featuring a moody color palette, dramatic undertones and unexpected contrasts, the Story captures New York's sleek, frosty beauty -- and the warmth and compassion that lie underneath its seemingly impenetrable surface.

Metropolis is the newest release from Fireclay's Stories program, an online sampling experience that makes it easier than ever for designers and homeowners to discover the latest and freshest trends in tile.

The Metropolis sample pack includes four 2x4 sample colors in Sunflower, Gypsum, Flint, and Basalt, and one Cravate shape sample in White Wash.




Related News
Sunday, December 9, 2018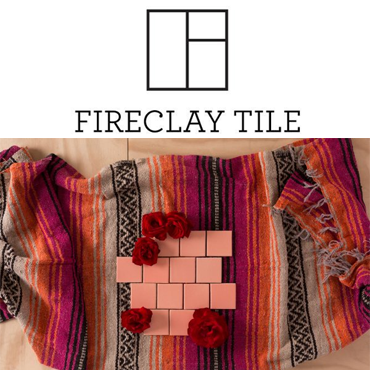 Fireclay Tile is proud to introduce La Casa de Frida, a brand new curated Story by Fireclay Tile. Vivid hues and bold patterns inspire the art of living with this vibrant new assortment...read more