Article Number: 10085

Color and Kahlo Collide at Fireclay Tile
Fireclay Tile is proud to introduce La Casa de Frida, a brand new curated Story by Fireclay Tile. Vivid hues and bold patterns inspire the art of living with this vibrant new assortment.

Celebrating Frida Kahlo's love for lush florals, vibrant textiles, and whimsical folk art, Fireclay's new collection weaves together a tile tapestry inspired by the artist's iconic style. Filled to the brim with rich blues, sun-kissed yellows, pastel pinks, and earthy oranges, these handcrafted hues take on an artful flair with bold geometric patterns.

Live Colorfully
Vibrant azul walls. Earthy terra cotta floors. Bright pink blossoms. Inspired by the painter's legendary digs, La Casa de Frida features 8 handpicked colors, suitable for flooring.

A style icon who surrounded herself with sumptuous layers of color, pattern and texture, Frida fused her Mexican heritage with an eclecticism all her own--making the artist the perfect muse for Fireclay's latest Story.

Dare to be Bold
Channel your inner Frida and opt for energizing statement colors and playful patterns.

Make it Your Own
Choose from Fireclay's curated selection of handcrafted colors and patterns to transform any space into a vibrant work of art.



Related News
Tuesday, September 25, 2018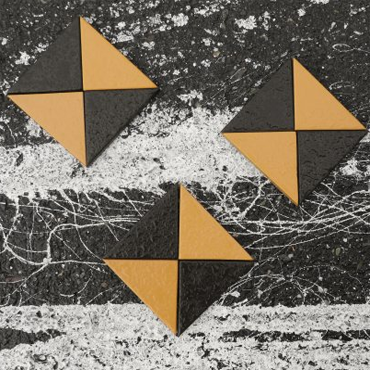 A love letter to the city that never sleeps, Fireclay Tile's newest Story, Metropolis, pays homage to the architectural, industrial, and artistic splendor of...read more