Article Number: 15937

The Design of the Future takes Centre Stage at Cersaie 2019
Casalgrande, September 20 2019 - Gruppo Romani will take part in the 2019 edition of Cersaie, the international ceramic exhibition for architecture and bathroom furnishings, with an original exhibition itinerary designed to present the new proposals of its brands Serenissima, Cir and Cercom to visitors. An immersion in ceramic material and a journey into the stylistic universe of Gruppo Romani with new proposals, designed to suit the tastes and needs of contemporary design and architecture. Fossil, Studio50 and Promenade by Serenissima, Key West, Molo Audace and Materia Prima by Cir, Quarzi, Temper and Soapstone by Cercom will be on display at pavilion 16, stand B1 B4 B5 B8.

With Studio 50, Serenissima retraces its own history, the products that marked its evolution, offering a new and trendy interpretation of ceramic cotto and transforming it into a modern proposal, characterized by the material effect of the surface and unique metallic shavings. The Fossil collection, inspired by a selection of rare and precious stones, forged by nature and vigilantly guarded for millennia, reveals textures of colours, hues and subtle veins reminiscent of a world that is distant, yet still authentically perceivable. Promenade blends the charm of history and the beauty of contemporary life in a proposal that explores the aesthetics and colours of a natural stone typical of southern France.

True to its creative, young and dynamic style, Cir presents Key West characterized by original material effects, trendy colours and elegant sizes that represent the essence of its design. The wide colour palette featuring pastel tones calls to mind enchanting marine atmospheres and the sunny landscapes of the Florida Keys. In a first-ever preview Materia Prima, a contemporary, substantial, elegant and distinctive collection, aims to rediscover the very essence of the material. A journey of technical and aesthetic research focused on the fundamental elements of ceramics, in its cleanest and most essential form, free from useless frills, to discover its original substance, made according to the most advanced technologies in the industry. With Molo Audace Cir has infused the charm of Trieste's pier paving stones, a crossroads of history and artistic inspiration, with the ceramic material, thus creating a new surface, suited to the needs of today's architecture, but rich in details, giving a new and personal touch to any environment.

Featuring a balanced blend of design, aesthetics and technical performance, Cercom presents three bold ceramic projects: Quarzi, a new collection of ceramic surfaces that interprets Alp quartzite, with elegance and hint of non-conformism to give your architectural project a recognizable style. Soapstone, is a collection inspired by steatite, a "soap rock", whose texture lends uniqueness to any piece. Temper is a ceramic rendering of the strength, hardness and resistance to wear of tempered steel and combines the "industrial" charm of steel sheets with the technical qualities of state-of-the-art porcelain stoneware.



Related News
Thursday, August 6, 2020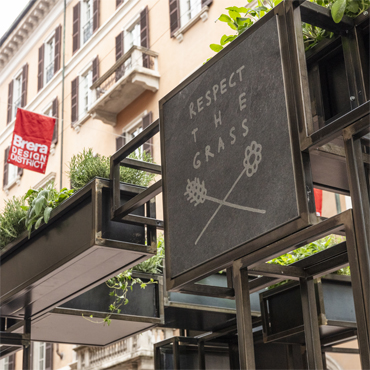 Casalgrande (RE), 24 April 2018 – Mother Nature and Planet Earth are at the centre of a tale of materials set to the tune of a creative-playful irony in a dual exhibition trail created by the artist Nero/Alessandro Neretti, who is taking part with...read more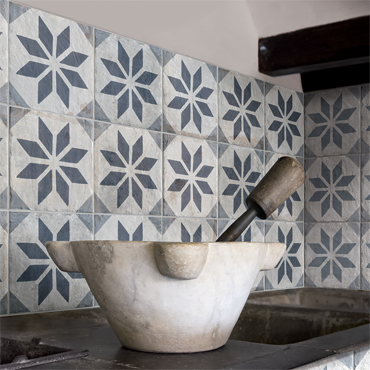 Casalgrande 18 January 2018 – Gruppo Romani, with its brands Serenissima and CIR, will be participating in the 39th edition of SIGEP, the International Trade Show for the Artisan Gelato, Pastry, Bakery and Coffee dedicated to professional operators in the sector from...read more