Article Number: 10293

Gruppo Romani at SIGEP 2018 for the First Time
Casalgrande 18 January 2018 – Gruppo Romani, with its brands Serenissima and CIR, will be participating in the 39th edition of SIGEP, the International Trade Show for the Artisan Gelato, Pastry, Bakery and Coffee dedicated to professional operators in the sector from all over the world which will be held in Rimini from 20 through 24 January 2018. The Group's exclusive ceramic proposals will set the stage for the Best.cold exhibit areas (http://www.bestcoldarredamenti.com) in pavilion A5 Stand 001.

Best.cold was founded in 2008 in the Pesaro-Urbino province and is specialised in designing and installing furnishings for coffee shops, ice cream parlours, confectioneries, delicatessens, bakeries, grocers and restaurants. The innovative and high quality solutions of Best.cold design are an important point of contact with Gruppo Romani, chosen as a partner for participation in SIGEP 2018 because of the elegance, exclusive nature, technical performance and technological innovation of its ceramic solutions.

The Canalgrande collection from Serenissima and the Havana collection from CIR will set the stage for the Best.cold exhibit areas and they will accompany guests on the discovery of the latest proposals in professional furnishing.

Canalgrande expresses the purity of white marble through the refined Serenissima production. To enhance the experience of visitors to the Best.cold stand, the Diamonds version was selected in the 40x80 cm size, characterised by tone-on-tone geometries which interweave through the grains typical of the material that inspires the line.

The Havana ceramic project embodies the passion for creativity and colour typical of the CIR style. Inspired by warmth, the history and tradition of the Cuban capital, the Havana proposals allow you to personalise any space with a modern and fresh design. Best.cold chose the Floridita Blu 20x20 cm version for their exhibit space at SIGEP.



Related News
Friday, January 18, 2019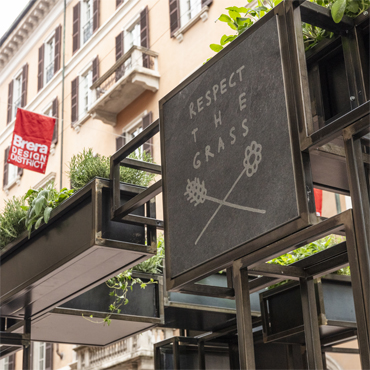 Casalgrande (RE), 24 April 2018 – Mother Nature and Planet Earth are at the centre of a tale of materials set to the tune of a creative-playful irony in a dual exhibition trail created by the artist Nero/Alessandro Neretti, who is taking part with...read more