Article Number: 10395

Hazards of Silica and Understanding OSHA Presentation @ Coverings
Coverings 2018 is approaching (May 8-11th in Atlanta), and iQ Power Tools' President, Joel Guth will be making a presentation on the hazards of silica and how to understand the OSHA Silica PEL.

Entitled "What the Tile Industry Needs to Know about the New OSHA Silica Standard", the presentation will be held on Wednesday, May 9th, 2018, 3:00pm - 4:00pm in Location: B314. Guth will be joined by fellow panelists, Martin Howard, Executive Vice President – Operations Tile, Stone and Pre-Construction at David Allen Company (Raleigh, NC) and Jim Olson, Assistant Executive Director of the National Tile Contractors Association (Jackson, MS).

Learning Objectives for this one hour presentation include:

• Know the Hazard: Learn and understand the hazard and risks associated with silica exposure.
• Know the Standard: Learn and understand the OSHA PEL and what it means to you and your business.
• Know your Exposure: Learn and understand how to use air monitoring to measure silica exposure levels and understand the results.
• Know your Options: Learn and understand your options, including tools, work practices and educational resources for controlling silica exposure on your job sites

"As a third generation mason by trade and a contractor for over 30 years," stated Guth. "I've dealt with and breathed silica dust for most of that time. Being so close, I've been studying silica for over 15 years. Silica presents a big problem, but a problem that can be solved. As President of iQ Power Tools, my focus is knowing about silica and building tools that eliminate the hazards associated with it.

"Silica is an important topic in the tile industry," continued Guth. "Especially with the new ruling passed by OSHA, which reduced the permissible exposure limit (PEL) to 50 micrograms of respirable crystalline silica per cubic meter of air, averaged over an 8-hour day. There is a lot of misinformation out there, and we want to educate and train our colleagues so they can provide a safer work environment for themselves and their employees."

iQ Power Tools encourages attendees of all facets of the tile industry to take advantage of this free presentation. Installers, builders, remodelers, contractors and distributors will walk away with a wealth of awareness and knowledge.

Attendees may register for this complimentary presentation at www.eventscribe.com/2018/Coverings/agenda.asp and search for What the Tile Industry Needs to Know about the New OSHA Silica Standard.

For more information, please contact Sarah Hurtado, Marketing Communications Manager | Sarah.Hurtado@iqpowertools.com
PO Box 7449, Moreno Valley CA | Phone 888-274-7744 | Fax 888.428.4485 | www.iQPowerTools.com

About iQ Power Tools
iQ Power Tools manufactures a comprehensive range of premium power tools with integrated dust collection systems for the concrete, masonry, hardscape and tile sectors. The company was founded by third-generation masons Joel and Paul Guth, who have logged over 30 years each in the masonry industry. Decades of experience taught them about dust problems; their company started out creating tools to solve their own problems only to realize these same issues affected all contractors… mess, money and a threat to the health and safety of the industry. iQ Power Tools envisions a future where their innovation helps create a 100% dust-free environment: jobsites are safer, work practices are healthier... and, the construction industry becomes even more sustainable.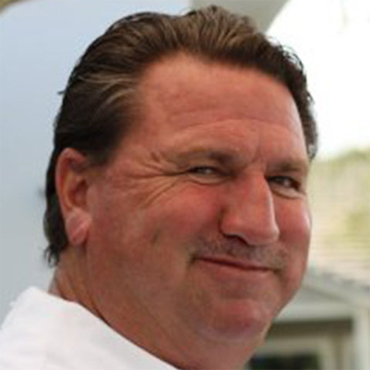 Joel Guth
---
---
Related News
Thursday, January 23, 2020