Article Number: 10233

NeoCon East 2017 Connects the East Coast Commercial Interiors Community - Looks Ahead to Future
Philadelphia, PA (November 2017) – With four powerful keynotes, more than 25 CEUs and over 150 exhibitors, NeoCon East (November 15-16 at the Pennsylvania Convention Center) treated the East Coast design community to two productive days of programming, networking and products. Exhibiting companies gained valuable direct contact with key architects, designers and major corporate and government end users, while attending professionals gained insight and access to the latest ideas and innovations in the industry. Many exhibitors have already reported strong project leads and business opportunities as a result of the 2017 edition.

According to Julie Kohl, Vice President - Exhibitor Sales, NeoCon Shows, "Our exhibitors enjoyed a great turn-out of decision makers from top A&D firms and major corporations as well as several federal agencies and representatives from GSA. There were high caliber conversations and strong connections over the last couple of days. This should result directly in competitive advantage for those companies taking part."

This year's show underscores the importance of a fall event for to engage the commercial interiors community. NeoCon organizers will return with a revamped edition in the Fall of 2019. The team is currently working with key stakeholders and partners to assess and design a post-NeoCon(June)/Fall season show that continues to provide a platform to connect the industry while addressing its most current and relevant topics and opportunities. New event details including dates, location and venue will be available in the coming months.

NeoCon® East is a registered trademark of theMART, a Vornado Property.

TheMART is owned by New York-based Vornado Realty Trust, a fully integrated, publicly traded, real estate investment trust (REIT) and one of the largest owners and managers of commercial real estate in the United States with a portfolio of over 45 million SF.



Related News
Wednesday, December 19, 2018
NeoCon East offers an insider look into the products and innovative offerings that will shape the offices, hospitals, hotels, schools, retail stores and government buildings of the future. From new solutions that combat the "sitting epidemic" to biophilic designs, there is a wealth of...read more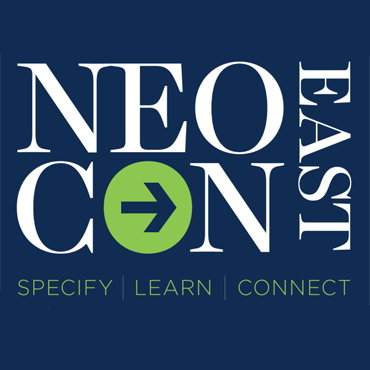 (Philadelphia, PA - August 2017) Innovations, ideas and trends from NeoCon 2017 in June, the premier annual platform for commercial design, continue to spark market forecasts and trend reports, influencing the current conversation and helping to shape future...read more