Article Number: 10217

NeoCon East, Nov 15 & 16, in Philly
NeoCon East offers an insider look into the products and innovative offerings that will shape the offices, hospitals, hotels, schools, retail stores and government buildings of the future. From new solutions that combat the "sitting epidemic" to biophilic designs, there is a wealth of groundbreaking options for attendees to discover. The conference and exposition will feature over 25 insightful seminars, 150 exhibitors, and thousands of ready-to-spec solutions that will end up in the biggest built projects in the region and beyond.

NeoCon East 2017 highlights include:

• New to market innovations and avant-garde furnishings, lighting, wallcovering flooring products for activity-based working, hoteling, benching and hot desking; cloud-based technologies; health and wellness; privacy; acoustic comfort and sound absorption; sustainable design and more.

• The largest concentration of products and services under GSA's Multiple Awards Schedule Program.

• Keynote presentations from industry influencers including: Suzette Subance Ferrier, IIDA (Design Director, TPG Architecture), Zena Howard, AIA, LEED AP (Managing Director, Perkins+Will, North Carolina Practice), David Insinga, AIA (Chief Architect, General Services Administration's Public Building Service), and Alex Gilliam (Founder, Public Workshop).

• An educational track offering over 25 CEUs, which provides professionals across industries with an effective and efficient way to earn valuable credits in just two days.

• Networking events like the Opening Night Party across the show floor (Weds, 11/9, 4-6PM), which is co-hosted by IIDA's PA/NJ/DE chapter and features Philadelphia treats.


WHEN: Wednesday, November 15th, 9AM – 6PM
Thursday, November 16th, 9AM – 4PM

WHERE: Pennsylvania Convention Center: Halls D and E
1101 Arch St
Philadelphia, PA 19107

REGISTER: Registration is available online at www.neoconeast.com before 11/10. After that date, registration is available on site. Keynote Presentations are free to registered attendees. CEU seminar registration is $40 online before 11/10 and $50 on-site


WHO: TheMART, a Vornado Property, produces the show. Interviews with show management including Senior Vice President of TheMART, Susan McCullough, exhibitors, as well as speakers are available prior to, during, or after the show.

Credentialed media can register for the show for free at www.neoconeast.com until Nov. 10. They can also register on site. The NeoCon website features a digital pressroom with press releases and an image gallery. For exhibitor news, images and real-time information, follow NeoCon Shows on the following social media channels: Facebook (@NeoCon Shows), Twitter (@NeoCon_Shows),and Instagram (@NeoCon_Shows).

Media Contacts:
Alexandra Zwicky / Chris Abbate / Danielle McWilliams / Becca Sass, Novità Communications
Email: Alexandra@novitapr.com / Chris@novitapr.com / Danielle@novitapr.com / Becca@novitapr.com

NeoCon® East is a registered trademark of theMART, a Vornado Property.

TheMART is owned by New York-based Vornado Realty Trust, a fully integrated, publicly traded, real estate investment trust (REIT) and one of the largest owners and managers of commercial real estate in the United States with a portfolio of over 45 million SF.


Related News
Tuesday, March 19, 2019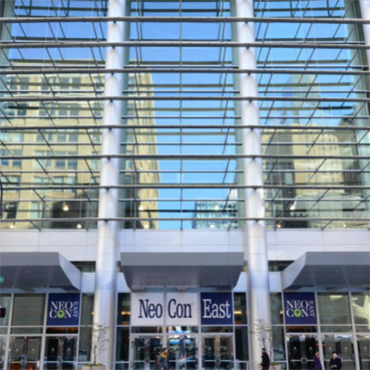 Philadelphia, PA (November 2017) – With four powerful keynotes, more than 25 CEUs and over 150 exhibitors, NeoCon East (November 15-16 at the Pennsylvania Convention Center) treated the East Coast design community to two productive days of programming, networking and products. Exhibiting companies gained valuable direct contact with...read more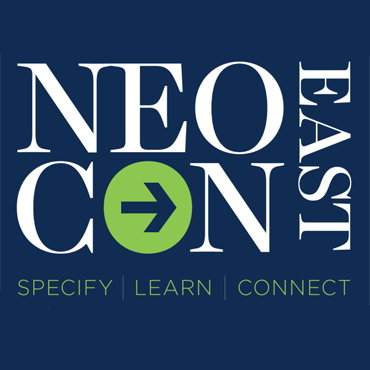 (Philadelphia, PA - August 2017) Innovations, ideas and trends from NeoCon 2017 in June, the premier annual platform for commercial design, continue to spark market forecasts and trend reports, influencing the current conversation and helping to shape future...read more