Arizona Tile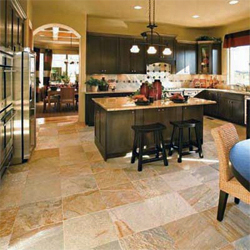 Call
Tel: 480-893-9393
Fax: 480-893-9390
Write
Arizona Tile
8829 South Priest Drive
Tempe, AZ 85284
United States of America
John Huarte, Founder and CEO, graduated from Notre Dame University and was awarded the Heisman Trophy in 1964 as quarterback of the Fighting Irish. After spending several years as a professional football player, John and his wife, Eileen, opened a small tile store in San Diego in 1977. The company has since grown to include more than twenty-five locations in seven western states, with products distributed to both residential and commercial customers.

Since 1977, Arizona Tile has searched the globe in pursuit of truly extraordinary surfaces. Through relationships with select quarries and suppliers, Arizona Tile proudly offers a vast selection of granite, travertine, onyx, slate, marble and limestone, including stunning tile and stone you won't find anywhere else on Earth. Our treasure of surfaces also includes beautiful and unique medallions, porcelain, tile and other design creations and applications that bring drama and enchantment to any space.

To experience first-hand surfaces that are truly extraordinary, you need only travel as far as one of our engaging showroooms. There you will personally discover stunning surfaces you won't find anywhere else on Earth, and make their unparalleled magic a part of your world.

Brands: Arizona Tile
---
Arizona Tile Natural Stone
Website
Since we have been in the stone and tile business for over 30 years, we frequently are approached by quarries and factories to review new product options. We also continuously travel the world to find new product colors and ideas to offer our customers.