MarcPhillips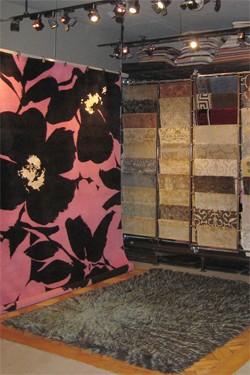 Call
Tel: 212.752.4275
Fax: 212.752.4279
Write
MarcPhillips
979 Third Avenue
Suite 211
New York City, NY 10022
United States of America
Welcome to MarcPhillips
We are located in New York City, NY United States of America. Marc Phillips Decorative Rugs has been a leading innovator and manufacturer amongst architects and interior designers for outstanding hand-made rugs and exotic wood flooring for over a decade.
A perfect place to begin is with our selection of
brands
. We carry Area Rugs, and more...
Want to learn more about MarcPhillips? Click here to view the many
products
that we offer.
FULL REVIEW:
MarcPhillips New York City, NY
Tel:
212.752.4275
Fax:
212.752.4279
Brands: MarcPhillips
---
Marc Phillips Fine Rugs
Website
Marc Phillips Decorative Rugs offers both imported rugs and our own exclusive line of carpets. Styles range from pale colored antique reproductions with European and Oriental inspired designs, to Tibetan collections where rich tones are coupled with Modernist and Art Deco period designs.
Web Design
Monday, January 18, 2021