Rhody Rug Inc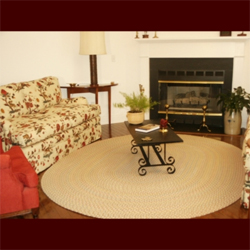 Call
Tel: 800-348-7847
Fax: 401-728-1402
Write
Rhody Rug Inc
9 Powder Hill Road
Lincoln, RI 02865
United States of America
Rhody Rug, Inc. a small family business, was established in 1983. From the very beginning our objective was to build a company that was different.

Where most companies have grandiose visions of perpetual and unlimited growth, we at Rhody Rug, Inc. determined that ours would be a future of controlled and limited expansion wherein we could preserve the hand skills so necessary in providing a superior product. We would also offer something too often forgotten today, personal concern and attention to every need of dealer and consumer. These objectives will never be compromised to the temptation of mass production or inferior materials.

So, we like to look at ourselves as the company with a difference who really cares about you. This, we hope, will be the key to our continued success and your assurance that with us, you too have done your very best.
Brands: Rhody Rug Inc
---
Rhody Rug
Website
|
Maintain
|
Where to Buy
The art of braided rug making is an old New England skill and we take great pride in following this tradition with every rug we make. We know that the discriminate buyer will recognize the detail payed to the quality and design of each product we produce.
Web Design
Monday, November 29, 2021