Article Number: 15930

TORLYS Expands RigidWood™ SPC Vinyl
SEPTEMBER 2019, TORONTO – TORLYS is expanding the entire RigidWood SPC Vinyl line into Flex & Firm collections to simplify and add value to this fast-moving category. The industry is seeing an unbelievable number of manufacturers entering the SPC game and along with this comes confusion on multiple levels. Our new collections in terms of Flex & Firm constructions will help position the two types of SPC constructions (single press vs. continuous press) and then expand on the exclusive features added to the TORLYS RigidWood products. Both Flex & Firm offer all the benefits of a TORLYS Smart floor in an SPC vinyl – including Uniclic® joints and Microban® product protection for both top and bottom layers.

RigidWood™ Flex: The flexibility you want. The rigidity you need.
RigidWood Flex has a unique 8-layer single press construction that results in an optimal blend of flexibility and rigidity. This advanced single press manufacturing process allows for beautifully deep textured surfaces that is softer to the touch, perfectly synchronized woodgrain visuals and an extra-stable floor that can be installed transition free, up to 80'x80' – any room, anywhere! RigidWood Flex is available in Premier and Elite collections. Premier is a 6"W x 48" plank available in 5 modern colours. Elite offers extra wide and long planks in 7"W x 59"L, in 5 on trend colours.

RigidWood™ Firm: The performance you want. The value you need.
RigidWood Firm is a 5-layer continuous press construction that offers a lighter more subtle texture providing excellent performance at great value, including transition free installations in spaces up to 70'x70'. RigidWood Firm is offered in the Vista collection and the newly introduced Premier collection. Both offer planks that are 48" long in 10 stunning colours across the collections while also offering wide planks to give an expansive look to any space: Vista is 6" wide and Premier is 7"wide.

About TORLYS
Headquartered in Toronto, Ontario, TORLYS is a global flooring company that specializes in providing beautiful, responsible flooring solutions. TORLYS believes in creating the most beautiful and practical floors on the market, but not at the expense of the environment.

For over 30 years, innovation has been in TORLYS' DNA. TORLYS, since its founding in 1988 has been creating and delivering innovative flooring solutions to homeowners, builders and property managers, using the latest technologies. Starting off as a pioneer in floating floors, TORLYS has grown and now has numerous one-of-a-kind products including EverWood™, EverTile™, RigidWood™ and CorkWood™ all with CorkPlus™ BLUE or FoamPlus™ Blue underlay attached. Both underlays have Microban® antimicrobial protection build in, keeping rooms fresh by inhibiting the growth of mold that causes stains, odors and floor deterioration.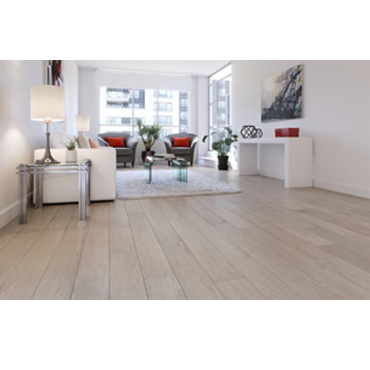 RigidWood Firm Vista Helm Oak
---
---
Related News
Monday, September 28, 2020