Article Number: 15924

Belknap White Group welcomes American Olean's Latest Collections
Mansfield, Massachusetts. The Belknap White Group (BWG), one of America's leading full-service flooring distributors, has announced the arrival of American Olean's latest porcelain tile Collections... Ideology™ and NeoConcrete™.

Inspired by the beauty and elegance of white marble, Ideology™ offers glazed porcelain tile in three colors, very large sizes and complementary deco tiles to enhance any design. The collection also includes an interesting geometric mosaic to round out the range. Now, designers can have the natural beauty of veined marble with all the benefits of a porcelain tile.

NeoConcrete™ offers a trendy concrete-look... with both style and grace. Tiles are available in five colors, two finishes, larger format and offer a contemporary 3-D Cube Mosaic. This collection features American Olean's Stepwise technology making each floor tile 50% more slip-resistant than regular tile when compared to documented ANSI standards.

These innovative collections are available via BWG throughout Massachusetts, Rhode Island, Maine, New Hampshire, Vermont and parts of upstate New York. "Here at BWG, we pride ourselves on keeping our finger on what's hot in design," stated Dave Godlewski, Belknap White's Vice President/Ceramic Division. "These new collections from American Olean are just that! They are versatile choices suited for both commercial and residential applications, ideal for all of our customers. Both series are not only image builders... they also are profit builders!"

Headquartered in Mansfield, MA, The Belknap White Group is one of the leading full-service, hard-surface flooring distributors in the United States. Family-owned-and-operated for over 35 years, The Belknap White Group strives to deliver excellent service, while partnering with industry-leading suppliers to deliver an extensive portfolio of premium flooring products. We have nine showrooms and distribution locations across New York, New Jersey and
New England featuring hardwood, resilient, ceramic and supplies for all residential and commercial applications. For more information about The Belknap White Group, visit www.BelknapWhite.com.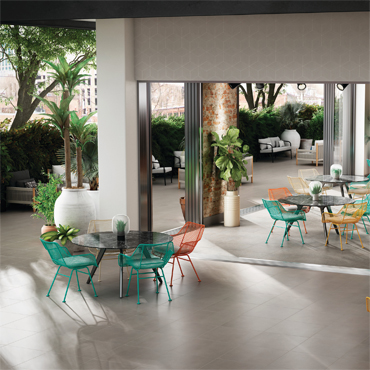 American Olean's Neoconcrete Collection
---
---
Related News
Tuesday, April 13, 2021
Web Design
Tuesday, April 13, 2021