Article Number: 13713

Ecore Acoustic Engineer Receives INCE-USA Board Certification
Lancaster, PA (February 12, 2019) — Ecore, a manufacturer of safe, ergonomic and acoustic performance surfaces for commercial and athletic markets, announced that acoustic engineer Mike Raley received Board Certification in Noise Engineering from the Institute of Noise Control Engineering of the United States. INCE-USA Board Certification is the highest level of certification acoustical engineers in the United States can receive, and there are currently less than 200 people with this distinction.

"We are thrilled Mike received such a prestigious honor in his field," said Art Dodge, CEO and president of Ecore. "Having an employee that is INCE-USA Board Certified demonstrates Ecore's serious commitment to acoustics at a high technical level. Mike is part of an expert team of professionals at Ecore who are deeply committed to solving customer's noise issues every day."

With its products, Ecore aims to address acoustical concerns like sound transmission and interior room acoustics while providing surfaces with an attractive finish. Ecore flooring features underlayments and floor coverings to reduce the impact of sound in any interior setting. Ecore tests all flooring products to ensure they have the lowest possible acoustical properties, using Impact Insulation Class (IIC), Sound Transmission Class (STC) and Noise Reduction Coefficient (NRC) ratings.

In order to qualify for INCE-USA Board Certification, applicants must meet education requirements, have a certain number of years of experience in acoustics, and have five professional reference letters submitted on their behalf prior to taking the exam. Three INCE-USA Board Certified engineers then review all exams and decide upon the final grade for each candidate.

To learn more about Ecore and its acoustic surfaces, visit EcoreIntl.com. To learn more about INCE-USA, visit INCEUSA.org.

About Ecore
Since 1871, Ecore has been transforming reclaimed materials into performance surfaces that make people's lives better. What started with simple cork closures has evolved into a diverse portfolio of products solving complex problems in applications ranging from playgrounds, weight rooms, and turf fields to hospitals, hotels, and retail environments. Ecore is driven everyday by a simple question, "Can a floor do more?" YES. At Ecore, we create products based on the simple notion that floors should elevate beyond current expectations. Ecore's energy is focused on the interaction between people and the surface. As a result, we engineer performance well beyond industry standards related to acoustics, ergonomics, and safety. Harvesting the unique power from a myriad of waste streams, Ecore creates products that align substantial force reduction with a balanced amount of energy return to create dynamic surfaces that are catered to the individual and the application.

Ecore serves the athletic, fitness, healthcare, hospitality, corporate, multi-family, education, and public space markets. To learn more, visit www.ecoreintl.com.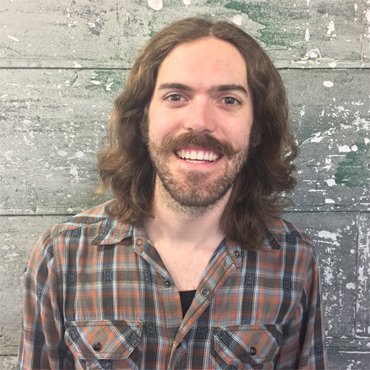 Mike Raley
---
---
Related News
Thursday, May 23, 2019