Article Number: 12660

Mannington Retiree John Hollinger Passes Away
It is with deep sadness that we announce the passing of Mannington retiree John "Jack" Hollinger III. He died on Wednesday, December 5th at the age of 95.

Jack worked at Mannington for 24 years and retired in 1988. During his tenure, he was Vice President of Sales and Executive Vice President, and although most of us were not here at that time we all owe him a great deal of gratitude for his significant contributions during our company's formative years. Jack helped build our modern sales force and distribution network, along with my father and former CEO Art Williams, and he integrated our newly-acquired hardwood division into the Mannington fold. Jack also served on the Mannington Board of Directors for many years and was an honorary member of the 25 Year Club.

A patriot as well as an astute businessman, Jack was awarded two Purple Hearts for his service to our country in the Army during World War II. After graduating from Franklin and Marshall College in his native Lancaster, Pa., he began his flooring career in sales at Armstrong. He then worked for Dodge Cork Company prior to coming to Mannington in 1964 as General Sales Manager.

In addition to his company responsibilities, Jack found time to volunteer on the local boards of the United Way of Salem County, SalemCare, and the YMCA in addition to leadership in his church.
Jack was dedicated to his wife Marilyn (who passed away in 1999) and his four children. His son Mark, who was Mannington's VP of National Accounts, passed away in 2014.

We are all grateful for Jack's friendship, his dedication to Mannington and his legacy of helping establish the modern multi-faceted company we are today.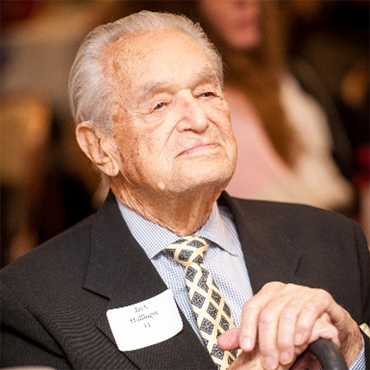 John Hollinger
---
---
Related News
Wednesday, April 8, 2020