Article Number: 10208

Leadership Changes Announced for INVISTA
Kennesaw, GA – November 6, 2017 – INVISTA has announced Dan Haycook as the new president of Performance Solutions, replacing David Duncan, who has been tapped to move to a position with Koch Industries, Inc. subsidiary Georgia-Pacific as executive vice president of Building Products. In his new role, Haycook will be responsible for overseeing all operations and development strategies for the INVISTA Performance Solutions businesses.

Haycook previously served as the executive vice president of INVISTA Surfaces. He also has served in leadership roles for the INVISTA Apparel and Performance Materials businesses, spending six years in Shanghai, China as executive vice president of Asia Pacific. Previously, he has held several leadership positions with KoSa, prior to the merger with INVISTA in 2004. Haycook joined the company in 1989.

Concurrent with Haycook's new position announcement, INVISTA has also announced Maggie Bidlingmaier as the new vice president of INVISTA Surfaces. She will lead efforts pertaining to the many INVISTA Surfaces brands, facilitate growth strategies and drive business development.

Bidlingmaier brings her years of success in building the STAINMASTER® brand and leading innovative retail channel efforts. She joined INVISTA in 2014 as vice president of Retail Channel before being promoted to vice president of INVISTA STAINMASTER® Flooring Solutions. Bidlingmaier will report to the new president of INVISTA Performance Solutions, Dan Haycook.

"Maggie's experience makes her a valuable asset to INVISTA and to all our various product brands," says Haycook. "We're excited to have Maggie's expertise on the Surfaces team."

Before joining INVISTA, Bidlingmaier spent 15 years in various leadership positions with Avery Dennison, driving global businesses, strategic technology platforms and new product innovations.

Both Haycook and Bidlingmaier will operate from the Kennesaw, GA INVISTA office.

About INVISTA
With leading brands including LYCRA®, COOLMAX®, CORDURA®, STAINMASTER® and ANTRON®, INVISTA is one of the world's largest integrated producers of chemical intermediates, polymers and fibers. The company's advantaged technologies for nylon, spandex and polyester are used to produce clothing, carpet, car parts and countless other everyday products. Headquartered in the United States, INVISTA operates in more than 20 countries and has about 10,000 employees.

For more information, visit INVISTA.com, Facebook.com/INVISTAglobal and Twitter.com/INVISTA.



Related News
Monday, September 24, 2018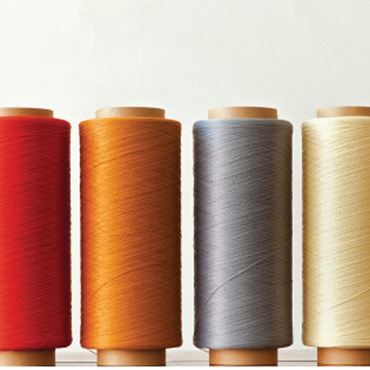 WICHITA, Kan. - May 8, 2017 - INVISTA is investing over $65MM in state-of-the-art fiber production equipment at its US based Camden, SC facility. This investment will expand capacity of Nylon 6,6 fiber used in a diverse range of applications...read more