Taubs Flooring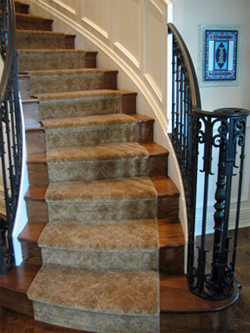 Write
Taubs Flooring
272 Route 18
East Brunswick, Nj 08816
US Virgin Islands
Welcome to Taubs Flooring - Floors To Go. We understand flooring is the foundation of decorating. It sets the tone for your home and reflects your taste and lifestyle. At Taubs Flooring, it's our job to help you make your shopping experience a positive one.

Selecting the right flooring for your home is our number one goal and we help you through every step. At Taubs Flooring, you have access to one of the most extensive floor covering showrooms in the New Jersey area. When you step into our showroom you will be delighted by our wide selection of carpet, hardwood, laminate, vinyl and tile.

Our expert staff along with our professional installation team is here to help you realize your perfect floor.

If you're looking for a quality job, reliable service and always great prices, visit us or call for a free estimate.
At Taubs Flooring you'll find an extensive selection of carpet, hardwood, laminate, tile and vinyl. Let our experts help you take the look of your home to a whole new level.

We want to be your one-stop showroom for all your floor covering needs.

Web Design
Saturday, May 28, 2022