Floor Variety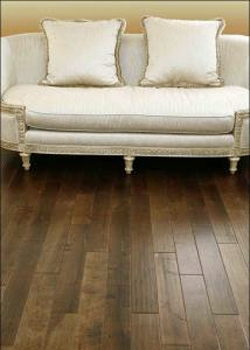 Call
Fax: 818-762-0688
Toll Free: 866-705-3233
Write
Floor Variety
Valley Village, CA
United States of America
Floor Variety established in 2006 with a simple goal in mind to provide quality Flooring Materials, at the lowest prices possible.
Nothing improves the value of your home like a hard surface floor. Floor Variety specializes in sourcing, importing, warehousing and direct home delivery of the latest styles and colors in high quality hard surface floors.

We partner with the most innovative manufacturers of these products to bring our customers a wide variety of real wood products and custom manufacturing capabilities, wide species selection, and all the complimentary accessories needed to create incredible rooms. In addition to performing 100% of our product fulfillment, we have also built an in-house Customer Service Staff because we believe that an in-house staff is far more dedicated to satisfy your needs.

Floor Variety negotiates directly with the mills to buy an entire years production. This tactic eliminates the middleman and allows the savings to be passed on to the customers who appreciate the "hardwood flooring for less" method of buying.

We know how to do the job quickly and efficiently ensuring you will receive speedy delivery. As the industry leader we can bring all this to you at very substantial savings, usually 40% to 70% off the typical retail price found at your local discount flooring supply super-store. As members of the Floor Variety team, we are proud to serve you and we thank you for shopping at FloorVariety.com.