Carpet Town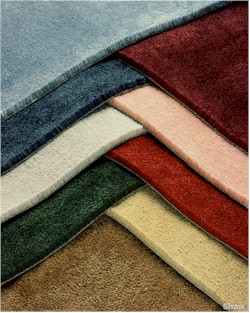 Call
Tel: 219-362-3185
Tel: 219-874-3252
Fax: 219-362-4615
Write
Carpet Town
400 Lincolnway
La Porte, IN 46350
United States of America
Enjoying Carpet Town's 32nd year of business, owners Chris and Darrin Barth say they owe it to their great repeat customers.
Founded by their dad, Lee Barth, Carpet Town features a knowledgeable staff whose combined years of service at Carpet Town exceeds 125 years. This helps ensure that customers can be confident of getting just the right flooring for their individual needs.
Installation is a major part of a successful flooring experience, and the Barth's know that "no matter how great the sales force does it's job, as the last representative of Carpet Town that our customers see, our installers make it all come together." Jess Cantrell has over 30 years experience, Brian Swain, as well as Aiden McCrudden, have over 20 years each, and wood/ ceramic pro Troy Goeman has nearly 15 years of experience.
"Good installers are hard to come by," says Barth, "and we are lucky to have kept our crews so long. All of our employees are like family. Everyone's been here forever."
Both Barths, as well as salesmen Kevin Gautier and Mike Phillips, each have over 20 years of service at Carpet Town. Office manager Peggy Michaels has been with the company "almost from the very beginning," 'New girl' Erin Nall has been with the store over 5 years.
When Hardesty Carpets closed in Michigan City, we were lucky to add their longtime warehouse manager, Tom Cook as the final piece of the puzzle.
Carpet Town was originally located at 321 Lincolnway in LaPorte. In 1981, a second location opened in Evergreen Plaza in Michigan City. The LaPorte store later moved to it's present location at 400 Lincolnway and, in 1988, a new warehouse for both stores was opened in the old Coolspring Volunteer Fire Department building. The warehouse eventually turned into a retail store, now the present location of the Michigan City store, 7295 West Johnson Road. At that point, the Evergreen location was closed. In fall of 2003, the present Carpet Town Warehouse Outlet opened it's doors at 502 Clay St. in LaPorte. The Outlet features cash & carry floor covering, remnants, etc., as well as supplies for the do-it-yourselfer. It also serves as Carpet Town's shipping/ receiving location.
Opening the warehouse Outlet has allowed the retail space at both Carpet Town stores to double and to offer customers the largest selection of floor covering in the area.
Lee Barth has always believed customers deserve to have a myriad of choices from which to select their flooring and carpeting needs. Carpet Town features hardwood, laminate, ceramic tile, vinyl tile and sheet vinyl, in addition to a complete selection of quality carpet.
Carpet Town customers come from as far north as St. Joseph, MI; as far south as Knox and Valparaiso; from Gary to South Bend.
"We are thankful for our customers and look forward to serving them again soon."