Zinsser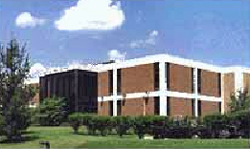 Call
Tel: 732-469-8100
Fax: 732-563-9774
Write
Zinsser
173 Belmont Drive
Somerset, NJ 08875
United States of America
In 1849, William Zinsser emigrated from Germany to New York City and set up the United States' first shellac beaching plant on Manhattan's west side. He founded his new company, William Zinsser & Co., Inc., on the principals of quality and innovation. The company has remained true to these principals for over 150 years.

Zinsser's commitment to quality was evident early on. In 1853, the company's first shellac product, White French Varnish, received a First Premium Award at the International Exhibit in Philadelphia. The company's solutions of shellac in alcohol – Bulls Eye® Shellac – quickly became popular as the first quick-drying clear wood finishes in the country. "Bulls Eye" and "Zinsser" became synonymous with "top quality".

Zinsser earned industry recognition as a product innovator, creating new products – and new product categories – to meet the needs of the professional, commercial and consumer markets. The company's many "firsts" include B-I-N®, the first shellac-base primer sealer; Bulls Eye 1-2-3®, the first water-base universal primer; DIF®, the first commercial solution for wallcovering removal; SHIELDZ®, the first wallcovering primer; and PERMA-WHITE,®, the first mold & mildew-proof paint.

Today Zinsser manufactures and markets a comprehensive line of high-performance primers, wallcovering installation and removal products, interior wood finishes, exterior wood care products, concrete and masonry products, decorative finishes and products for the long-term prevention of mold and mildew.

Zinsser remained a family business until 1986 when it was acquired by RPM International, Inc. Operating as a subsidiary of RPM, the company has continued to grow. During the 1990s and early 2000s, Zinsser's growth was fueled by a number of key acquisitions, including Wolman Wood Care Products (2004), Zehrung (1997), Modern Masters (2001), WalWorks (2002), Parks Corp. (2002) and OKON (2005).

In 2005, Zinsser joined forces with Rust-Oleum Corporation to form the Rust-Oleum/ Zinsser Group, a powerhouse of consumer, professional and industrial specialty paint and coatings brands.

Zinsser and its companies now have over 350 employees working out of its Somerset, NJ headquarters – and in offices, manufacturing and distribution facilities throughout the United States, as well as in the UK and Australia.

Zinsser products can be found virtually anywhere paint is sold. They can be seen on the shelves of more than 70,000 retail outlets across the US and internationally, including home centers, mass merchandisers, hardware stores, paint chains and independent paint and decorating retailers.
Brands: Zinsser
---
Zinsser Paints & Coatings
Website
Zinsser earned industry recognition as a product innovator, creating new products – and new product categories .
Web Design
Sunday, April 11, 2021