B & N Industries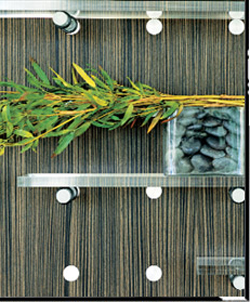 Call
Tel: 650.593.4127
Fax: 650.593.3112
Toll Free: 800.350.4127
Write
B & N Industries
1409 Chapin Avenue
2nd Floor
Burlingame, CA 94010
United States of America
B&N Industries is an innovative designer and manufacturer of products and systems for the retail, architectural, and consumer industries. We continually develop Fresh, Fun, and functional approaches to solutions that enhance environments. With the launch of Iconic™ Carved Relief Panels, B&N has secured a new way of providing innovative technologies and design options for the contract, retail, and hospitality industry. From the ever-popular Puck™ hardware System, to the tension Cable™ System and the Sorbetti™ Freestanding Pole System, B&N offers variety and creativity to all merchandising, display, shelving, and contract needs.

With over 80,000 square feet of manufacturing locally with the latest CNC Technology, our ability to source manufacturing throughout the world, and over 90,000 sq. ft. of warehousing, B&N can accommodate virtually any size of project roll-out and distribution.

B&N is continually working to provide new solutions to the ever-changing interiors markets, and is constantly bringing a fresh outlook to our industry.
Products: B & N Industries
---