Z Basics Inc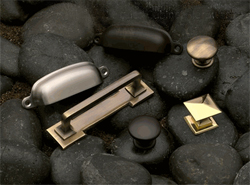 Call
Tel: 608-833-3029
Fax: 888-678-1438
Toll Free: 888-851-0001
Write
Z Basics Inc
PO Box 628334
Middleton, WI 53562
United States of America
Online
Z Basics Inc. is a designer and manufacturer of high quality and unique decorative hardware that provides a quick, easy, and affordable way to make dramatic changes in the look and quality of your home or design project. Our designs focus on satisfying needs not being met elsewhere. The result is that each of our products is truly unique in function, design, and/or value.
Unlike the many resellers that can be found elsewhere on the Internet, every Z Basics item is designed and manufactured by us or is specified and exclusively manufactured for us by a partner factory.
Although we are quickly becoming a favorite among homeowners, it is our commitment to being a dependable vendor partner to the trade community that drives our business. We offer considerable benefits to trade professionals such as designers, builders, restorers, architects, and specialty retailers through the special Trade Accounts link on the left of each page. We invite qualified trade professionals to click on that link to take advantage of our exclusive trade benefits and discounts.
With a fully stocked warehouse in Middleton, WI, a commitment to quality service, and truly unique products, Z Basics is sure to be your source for distinctive decorative hardware.
Middleton, WI : Architectural Features : Stair Rods : Decorative Hardware : Decorative Hardware :
Web Design
Sunday, April 11, 2021