Z Gallerie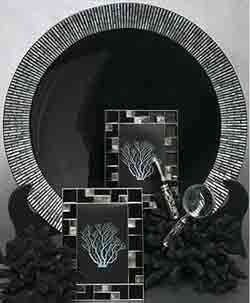 Write
Z Gallerie
1855 West 139th Street
Gardena, CA 90249
United States of America
Z Gallerie is a unique lifestyle retailer that offers a variety of high-quality, reasonably priced merchandise for the home, including furniture, artwork, lighting, tabletop items, textiles and decorative accessories from around the world. From the exclusive to the unusual, our products let flourish your distinct sense of style. Whether it's an elegant sofa to complete your living room or a beautiful dinnerware collection to complement your dining table, you're certain to discover just the right thing at Z Gallerie.

Founded in 1979 by Joe Zeiden, Carole Malfatti and Mike Zeiden, Z Gallerie began as a small poster shop in Sherman Oaks, California. The brothers and sister operated the store during the day and framed posters at night in their parents' garage in Van Nuys. While Z Gallerie has grown considerably since then, Joe, Carole and Mike, along with the support of over 1,000 dedicated employees, still strive to maintain the quintessence of a family business by offering carefully selected merchandise with outstanding customer service.

Z Gallerie has 75 retail locations in 24 states including one Outlet in Gardena California; offering approximately 10,000 square feet of merchandise for every room in your home. We are headquartered in Los Angeles and have additional buying offices in Berkeley. Z Gallerie is a privately owned company.

For a truly exciting shopping experience, we invite you to shop online at www.zgallerie.com or visit us at any of our store locations.
Web Design
Sunday, April 11, 2021