White River Hardwoods Woodworks Inc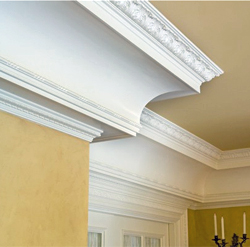 Call
Tel: 800-558-0119
Fax: 479-444-0406
Write
White River Hardwoods Woodworks Inc
1197 Happy Hollow Road
Fayetteville, AR 72701
United States of America
Online
White River was founded by Bruce and Joan Johnson in the mid-70's, when the typical American home was finished with simple mouldings. White River Hardwoods created a product line of traditional hardwood mouldings that launched the market for decorative millwork. Their stain-grade Poplar and Red Oak mouldings, based on classical rules of balance and proportion, were a refreshing deviation from the paint-grade softwoods that had dominated the market for decades. Building on their success, the Johnsons introduced two more best selling lines — Ornamentally Embossed™ hardwood mouldings and Mon Reale® highly sculptured mouldings.

White River's market share grew steadily throughout the 80's as architects, designers and consumers were rediscovering classical motifs and embellished mouldings. By 1990, White River's network distribution spanned 50 states and 27 countries. White River continued to expand their markets with handcarved product collections — Authentic Handcarved® and Adornments for Cabinetry and Furniture™. Always the innovator and educator, White River maintained its commitment to technology by aligning with 20-20 Technologies and Planit Solutions to develop design software to create 3D renderings in crisp, clear color.

White River is your OneSource and continues to listen to its customers — architects, designers, builders, cabinetmakers, and homeowners across the country who look to White River™ for elegant hardwood mouldings and handcarved woodcarvings.
Products: White River Hardwoods Woodworks Inc
---