New Look Plumbing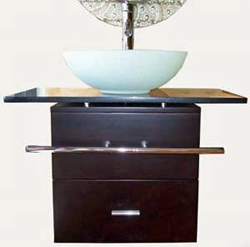 Write
New Look Plumbing
6750 Folsom Boulevard
Suite 239
Sacramento, CA 95819
United States of America
Welcome to New Look Plumbing - The online premier distributor of brand name plumbing products for commercial or residential project.
New Look Plumbing is one of the few companies that offer high-class, new generation of Contemporary Bathroom products. We are negotiating with many top manufacturers to find the best resaonable price for our customer. We offer many high quality sink products to meet our customer home improvement needs. New Look Plumbing is always looking for ways to improve its ability to provide exceptional service.
New Look Plumbing services the continental U.S., Alaska, Hawaii and Puerto Rico and has sold to customers throughout the entire world including: Canada and Europe.
Products: New Look Plumbing
---