Zauss-Godwin Flooring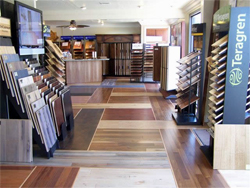 Call
Tel: 800-357-1257
Fax: 858-689-4779
Write
Zauss-Godwin Flooring
8266 Miramar Road
San Diego, CA 92126
United States of America
Online
30 Years in Business! We've Earned A Quality Reputation

For three decades Zauss-Godwin Hardwood Flooring, Inc. has performed with a passion striving for new innovations and an uncompromised commitment to quality and service. The result is a company with a top notch reputation in the flooring industry. A company whose name has become synonymous with exceptional quality, value and reliability. Today Zauss-Godwin is more than just a flooring company. With one of the largest and best trained labor forces in the San Diego County you can be confident that every floor is completed with meticulous attention to detail and with unyielding pride.
The Search for the Best
Zauss-Godwin Hardwood flooring, Inc has built one of the largest labor forces in the San Diego County by providing our employees with a career; not just a job. Every installer is hand picked from hundreds of applicants. They are paid the most competitive rates in town, receive a comprehensive benefits package and participate in on-going training programs to ensure that their performance meets or exceeds our demanding standards. In addition, every Zauss-Godwin Hardwood Flooring Inc employee undergoes rigoroussafety training to minimize absenteeism and maximize efficiency and performance. The result is a stable workforce of highly qualified installers who take your job as seriously as if it were their own. At Zauss-Godwin Hardwood Flooring, Inc we view the pursuit of being NUMBER ONE as a perpetual destination. Our professional standards are exceeded only by our commitment to our clients and the realization that our growth is always dependent on your absolute satisfaction. Zauss-Godwin Management Jeff Godwin is the sole owner of Zauss-Godwin Hardwood Flooring. As owners is responsible for the overall management and daily operations of the company. Jeff was born in San Diego and received his bachelors degree in Business Administration from San Diego State University in 1980. In May of 1981 he passed the CPA exam and in1984 he received his teaching credentials, afterwhich he and began teaching accounting at the college level.Jeff's experience has included Public Accounting, a position as Chief Financial Officer forone of California's largest Design Centers and partial ownership of a design center that provided flooring, countertops and builder options to the builder community. With over 20 years experience in senior management in the floor covering and design industry, Jeff's strengths include finance, accounting, marketing, strategic planning, and organizational development.
"Our objective is to continually fine tune the machine we've built at Zauss-Godwin Hardwood Flooring, Inc. We do this with efficient internal systems which in turn provide our clients with the confidence they need each and every time a job is turned turned over to us." Jeff W. Godwin
Products: Zauss-Godwin Flooring
---
Web Design
Sunday, April 11, 2021