Nomadic Trading Co.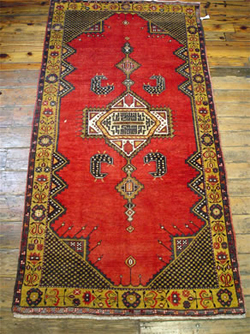 Call
Tel: 919-688-2580
Fax: 919-413-5966
Write
Nomadic Trading Co.
1000 West Main Street
Durham, NC 27701
United States of America
Nomadic Trading Company was founded in 1995 by Demir Williford. Our main goal and objective is to import woven art and ethnic objects from the Middle East and beyond.. Buy doing so exposing the vast and the rich folk art of some the worlds oldest cultures to North Carolina.

Enjoy browsing our web site. We are always changing and updating information and product.

We also wash and repair rugs for more information please contact us.