Aqui Esta Tile Company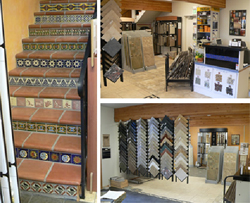 Call
Tel: 360-734-7374
Fax: 360-734-3042
Toll Free: 800-734-7307
Write
Aqui Esta Tile Company
1726 Franklin
Bellingham, WA 98225
United States of America
Founded in 1990 by Larry and Nena O'Connell, Aqui Esta Tile & Stone strives to provide our customers with an eclectic selection of floor tile, wall and counter tile and knowledgeable installation techniques. Our business has grown tremendously over the years based on customer service and product selection .
Serving Bellingham and the Whatcom County community for over fifteen years, Aqui Esta tile and stone provides the highest quality tile and stone materials to architects, designers, contractors and homeowners. Aqui Esta's experienced design and installation teams work together to provide unparalleled service in fulfilling the customer's expectations, on time and on budget.

Our licensed and bonded contractors will provide you with custom installation for your floor tile, counter tile or any stone material project from start to finish, guaranteed to give you years of trouble free use . It is also our pleasure to provide our knowledge to our "do it yourself" customers.
Products: Aqui Esta Tile Company
---
Brands: Aqui Esta Tile Company
Web Design
Wednesday, August 10, 2022