Chestnut Woodworking & Antique Flooring Company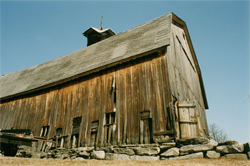 Call
Tel: 860-672-4300
Fax: 860-672-2441
Write
Chestnut Woodworking & Antique Flooring Company
PO Box 204
West Cornwall, CT 06796
United States of America
Thanks for stopping by Chestnut Woodworking & Antique Flooring Co. LLC. We offer superior antique flooring, recycled from barns 100 to 200 years old. Our wood products are about quality – we don't mass-produce our lumber.

Chestnut Woodworking uses only the best reclaimed chestnut, oak, Eastern white pine, heart pine, hemlock and other antique woods to produce exceptional antique flooring. We take great pride in our high standards of excellence for our wood flooring. Each board has been individually hand-picked and milled to the customer's specifications.

We hope our site can help you choose a wood floor that suits your home renovation needs, taste and budget. Browse our photo gallery to discover fresh ideas for using our antique flooring products to make your home beautiful and unique.

We offer a complete line of antique flooring as well as wooden stair treads and moldings to match your floors. In addition, we sell furniture grade antique lumber for your woodworking projects. We also produce our own line of reproduction furniture out of our antique lumber.

Take some time to look around and discover the difference quality antique wood flooring can make in your home renovation project or new home construction. When your floors are made with reclaimed wood from Chestnut Woodworking, your house feels more like a home.
Products: Chestnut Woodworking & Antique Flooring Company
---