NAFCO Luxury Vinyl Flooring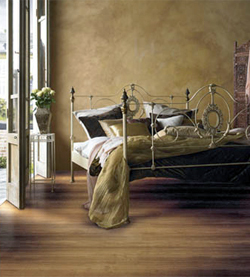 Call
Tel: 800-465-4030
Toll Free: 800-367-8275
Write
NAFCO Luxury Vinyl Flooring
1139 Lehigh Avenue
Suite 300
Whitehall, PA 18058
United States of America
Online
Tarkett was founded over 130 years ago and is now the largest resilient manufacturer in the world with over 28 production centers in more than 100 countries. In North America, Tarkett owns and operates nine manufacturing units that support a distribution network extending across the United States and Canada. Its comprehensive product lines are renowned in the industry for their high quality, diversity and innovation.

Tarkett uses some of the most sophisticated technologies available to produce a broad range of resilient sheet and tile, linoleum, hardwood and laminate flooring products by Tarkett. All of Tarkettís residential products are designed to meet the styling and installation needs of a diverse customer base.

In addition to style and function, Tarkett also maintains a strong focus on producing environmentally sound products as well as constantly seeking green manufacturing systems and new recycling methods in all phases of a productís life. As the first North American resilient flooring manufacturer to offer a reclamation program, Tarkett recycles waste from installations into new flooring projects in all US plants. In addition, the Quality Management Systems for all manufacturing facilities have been awarded ISO 9001:2000 registration and all Tarkett Commercial products are FloorScore certified as well as help contribute to achieving potential LEED points.
Products: NAFCO Luxury Vinyl Flooring
---
Brands: NAFCO Luxury Vinyl Flooring
---
NAFCO Rigid Core
Website
ProGen is a lead ahead- a flooring product with next generation center-to-surface engineering designed to perform radically better under the rigors of daily wear. It holds up beautifully against water, temperature change and sunlight, resisting buckling, denting and warping.
Web Design
Saturday, May 28, 2022