National Paint & Coatings Association Inc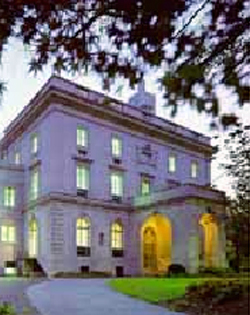 Call
Tel: 202-462-6272
Fax: 202-462-8549
Write
National Paint & Coatings Association Inc
1500 Rhode Island Avenue NW
Washington, DC 20005
United States of America
The National Paint and Coatings Association (NPCA) is a voluntary, nonprofit trade association. Established more than a century ago, we are the preeminent organization in the United States representing some 350 paint and coatings manufacturers, raw materials suppliers and distributors.

An important NPCA objective is to serve the information needs of NPCA members, the general public, and the media through our Industry Outreach Program. Our Industry Outreach Program, managed by our Public Affairs Division, includes proactive public and media outreach, publications dissemination, and other educational efforts.

The Health, Safety & Environmental Affairs Division is responsible for administering and supervising all technical, scientific, and related activities. The Government Affairs Division coordinates the paint industry's interests before and acts as liaison with legislative and regulatory bodies at all levels of government. The Administration Division oversees the operation of the staff, member services, and headquarters.