Absolute Coatings Inc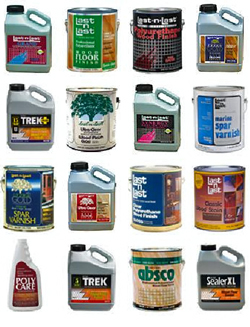 Call
Tel: 914-636-0700
Fax: 914-636-0822
Write
Absolute Coatings Inc
38 Portman Road
New Rochelle, NY 10801
United States of America
Absolute Coatings, Inc. was founded in 1923 as a manufacturer of specialty wood finishing products. In 1962 we were one of the first companies in the United States to introduce Last n Last Clear polyurethane wood finishes to consumers and contractors. In 1993 the Company rededicated it's commitment to the paint and coatings industry, by moving to new corporate offices and a greatly expanded manufacturing facility in New Rochelle, New York. We offer our customers state of the art product development and quality control, as well as 80 years experience in the coatings industry.

Mission

To remain a family owned and managed business, which is dedicated to providing the highest quality wood floor finishes, superior customer service, and competitive prices.

Corporate Divisions

Trade Sales: Our Trade sales Division offers consumers labeled products for sale in paint and hardware stores, home centers and lumberyards. Specialty products include polyurethane wood finishes, interior wood stains, exterior spar varnishes, and Polycare floor maintenance products.

Professional Flooring: Our flooring division offers the most advanced wood floor finishes for the professional.

Private Label/Specialty Coating: This division specializes in marketing current formulations, or developing custom products for customers specific needs. We can work with you to develop products for applications. This division manages our EXPORT area.
Products: Absolute Coatings Inc
---
Brands: Absolute Coatings Inc
---
Last n Last Finishes
Website
Absolute Coatings, Inc. manufactures and complete line of wood care products for professional, home and speciality markets.