Odabashian Oriental Rugs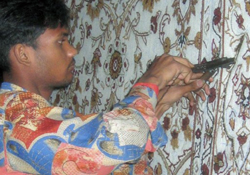 Write
Odabashian Oriental Rugs
230 South Federal Highway
Dania, FL 33004
United States of America
Odabashian Internacional was founded in Armenia in 1889 and in Mexico City in 1921 and in South Florida in 1978. We are the oldest oriental carpet store in Latin America and are still the most respected brand in this field.

Our experience in design and décor includes over eight decades in decoration of residences, offices and hotels, not only in the US and Mexico, but also in the entire Caribbean and South America.

Through our proprietary and innovative approach, we have developed dedicated looms and weavers in India, Pakistan, China and Nepal.

By being direct importers, we extend our capacity to provide our customers with not only the best quality, but also the best value by eliminating wholesalers.

Our longevity and experience operating in South Florida and Latin America allows us to offer impeccable reliability and trust in our brand.
Products: Odabashian Oriental Rugs
---
Web Design
Tuesday, October 3, 2023