Wanke Cascade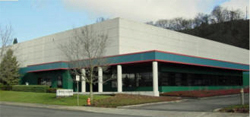 Call
Tel: 800-365-5054
Fax: 503-285-5640
Write
Wanke Cascade
6330 North Cutter Circle
Portland, OR 97217
United States of America
Online
Wanke Cascade began as Wanke Panel Company in a rented building in 1931 by our founder with a vision, Mr. A. E. Wanke. From the beginning the commitment of each employee has been to combine modern technology with an old-fashioned Can-Do attitude and provide quality products with service second to none.
Today we have approximately 100 employees providing distribution services in five western states with facilities totaling over 150,000 square feet.

In addition to our state-of-the-art distribution center and corporate headquarters in Portland, on Swan Island, full-service branch facilities are located in Tukwila (Seattle) and Spokane, Washington.

In 1931 Wanke Panel Company distributed only one rather unknown product; namely, plywood. Gradually new products were added. In 1959 new marketing opportunities were created by the additional of specialty floor covering lines which led to expansion into the Seattle/Spokane markets through purchase of Cascade Sales Company in 1969. And in celebration of our 50th anniversary in 1981 we changed our name to Wanke Cascade.

Wanke Cascade has always prided itself in offering products from many of the industry's top brand names including Formica, Forbo, Columbia Clic, Bambo, WeCork, Bostik, Bretlin, ShawMark Carpet, Domco, Azrock, Cascade Tile, General Felt Industries, Cascade Pad, Milliken Carpet and Callaway Carpets, to name just a few.
Wanke Cascade' sales and marketing efforts are divided into four divisions: Formica, Resilient, Carpet, and Ceramic Tile. Through all divisions we've built a strong reputation for highly successful programs backed by effective merchandising, sales training, display systems, and marketing support all to insure sell-through value to our customers of our various products.