Bane-Clene Corp.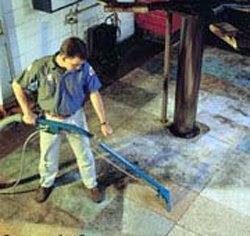 Call
Fax: (317) 545-3555
Toll Free: (800) 428-9512
Write
Bane-Clene Corp.
3940 North Keystone Avenue
Indianapolis, IN 46205
United States of America
Our years of experience in carpet, rug, upholstery and hard floor care are shared through training programs offered at Bane-Clene Institute. We've been in the cleaning business since 1962 and promise to provide the highest quality in equipment, cleaning agents and training to ensure your satisfaction and that of your customers. Your success is our success!
Products: Bane-Clene Corp.
---
Web Design
Wednesday, April 14, 2021