Royalty Carpet Mills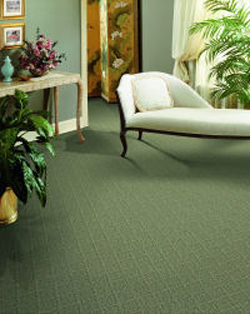 Call
Tel: 949-474-4000
Fax: 949-553-8238
Write
Royalty Carpet Mills
17111 Red Hill Avenue
Irvine, CA 92614
United States of America
For over forty years, Royalty Carpet Mills has continued to build a reputation for on-time delivery, and top quality products at an excellent value. From 1963 to the present, Royalty's success at meeting the needs of the retail and builder communities has made us one of the largest and most experienced carpet manufacturers specializing in the residential replacement and new home industries.

Today, Royalty Carpet Mills, is the West Coast's largest independent carpet manufacturer. Headquartered in Irvine, California, we are the only carpet manufacturer that is vertically integrated throughout the manufacturing process; from spinning our own yarn to tufting, dyeing and finishing, all under the strictest quality control and inspection processes in the industry. By controlling all aspects of production, Royalty can assure the highest quality products at the best prices - and that equals the greatest value for our customers.


Quality, service and dependability have propelled Royalty from a small distributorship to the rank of fifth largest residential carpet mill in the United States. From a West Coast market concentration, we have expanded our market areas to all corners of the United States, Canada and the Asian and European markets.

With our solid history of distinctive styling, unsurpassed service and outstanding value, Royalty has been a long-time supplier of carpeting to the residential and new home markets, and we look forward to many more years of service to our valued customers.


Royalty also holds two wholly-owned subsidiaries - Pacificrest Mills and Camelot Carpet Mills. Pacificrest is a long-time supplier of commercial carpeting to hospitals, hotels and corporate offices across the U.S., Europe and Asia. Camelot is also a mill committed to the retail and new home markets, offering the same outstanding styling, service and high quality that has become synonymous with the Royalty name.



Royalty Carpet Mills is famous for trend-setting textures and colors, offering many style - conscious residential styles - enough to satisfy even the most discriminating of customers. From deep, luxurious plushes to tight, long-wearing saxonies; from elegant cut/loop patterns to affordable family-friendly textures, Royalty has the look - and the performance - for any home. All Royalty styles offer a ten-year warranty against abrasive wear, as well as soil and stain resistance warranties from such nationally trusted consumer brand names as Stainmaster & WearDated.

In 1998, recognizing the consumer trend toward hard surface flooring, Royalty made plans to begin distribution of ceramic and porcelain tile. By importing only the finest ceramic and porcelain products from Italy and Brazil, and by keeping a large inventory at both our Irvine, California distribution center and our tile distribution center in Tempe, Arizona, we are able to provide the same excellent service and value our customers have come to expect from Royalty.

Royalty Carpet Mills is an environmentally conscious manufacturer. Over 90% of our water comes from our own reclaimed supplies. We have been recognized on multiple occasions by the South Coast Water District for our efforts to utilize reclaimed water supplies. All waste water leaving our dye facilities is processed through a purfication system to eliminate any dyestuffs or chemicals. We recyle all paper, plastic and aluminum products utilitzed in our manufacturing and corporate offices. We have spent hundreds of thousands of dollars on new equipment purchases specifically to reduce our atmospheric emissions to well below the strict California requirements. Each of our products is certified as safe under the CRI Green Label program. Royalty Carpet Mills is continually dedicated to the manufacture of quality carpeting, while ensuring we do not harm our environment in the process.

Royalty's success continues as we strive to maintain our small company atmosphere, while staying close to our family of customers. We will continue to focus in the three areas that have helped sustain Royalty's consistent growth: quality products, unsurpassed service and exceptional value.
Products: Royalty Carpet Mills
---
Brands: Royalty Carpet Mills
Web Design
Monday, April 12, 2021