NYC Floor Pro Inc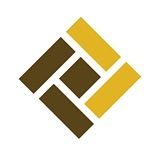 Write
NYC Floor Pro Inc
321 E 43rd St
New York City, NY 10017
United States of America
Looking for a Flooring company that stands by their word and their price? Then NYC Floor Pro Inc is the company to call when it comes time for your next project.
Most of our customers come from referrals from past customers who were pleased with our work and recomm us to their family and fris. When a past customer does that you know you are doing something right. Our Mission is to make your hardwood floor project fast effective and stress free.
When we work with a residential or commercial we take everything into account. We specialize in refinishing hardwood floors, hardwood floor installation and hardwood floor repair. We can install all shapes and sizes wood floors.
Hiring NYC Floor Pro Inc. your project will go faster than traditional Hardwood flooring companies and with less stress. We run on a team that maximizes efficiency, ensures the safety of your valued possessions and belongings. Living in a co-op and worried about the building regulations? Donít be, NYC Floor Pro Inc. has all necessary paper work. We are fully licensed and insured possessions with some of the most comprehensive insurance policies offered in the industry.
At NYC Floor Pro Inc. we know that a happy customer is worth more than advertising any day. So we make sure to put every project in highest priority. So there is no need to worry, you trust the right company. Browse our website for more information about our services. You can also request a free Flooring services quote when you are ready. .