Galleher Corporation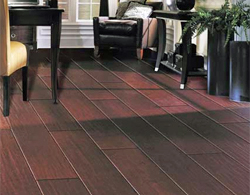 Write
Galleher Corporation
9303 Greenleaf Avenue
Santa Fe Springs, CA 90670
United States of America
Online
With over 250 employees operating from 12 locations, Galleher is the leading full line floor covering distributor in the southwestern U.S. Current sales exceed $120 million a year and the company maintains over $20 million in inventory in more than 350,000 square ft of warehouse space. We are proud of our 70 years in business and gratified that our efforts to have made us one of the largest flooring distributors in the U.S.

To Keep Up with the fast changing flooring industry. Galleher sources product from nearly 100 suppliers on five continents. Industry leading brands such as Lauzon, Bona Kemi and Johnsonite along with private label brands Reflections in Time, Reward and Victoria Tile and Stone give Galleher the best lineup of hard surface flooring products in the industry.

The company's unique business model, which integrates three dynamic platforms, makes us both efficient and effective at all we do. Since 1937, Galleher has consistently met the needs of hardwood flooring contractors. This important group of customers requires specialized service with both broad and deep product lines. Since 1999, Galleher has aggressively provided products and services to retailers, commercial contractors and design centers as a full service hard surface distributor. Our or state-of-the-art manufacturing facility allows us to provide custom parquet floors and prefinished hardwood to meet the exact requirements of any contractor, homeowner or designer.

Our state-of-the-art IT infrastructure, extensive transportation fleet and modern communication network allows us operate at very high levels of accuracy and productivity. However, these investments are meaningless without a talented and passionately committed group of associates. Galleher is proud of all of our sales, operations, administrative and management personnel that make up our employee ranks. With hundreds of years of experience, Galleher people are truly ready to deliver your flooring solutions.

What's listed above is the foundation for our business. We know that success both today and tomorrow requires happy customers and motivated employees. If you are a potential customer and meet our strict requirements we are anxious to start a new relationship with you. If you're thinking about joining Galleher as a full-time employee rest assured that talent and hard work are appreciated and that we know our best days are yet to come because some of our best people have not yet joined this organization .
Brands: Galleher Corporation
---
Monarch Plank Hardwood Flooring
Website
|
Design Tools
|
Warranty
|
Install
|
Maintain
At Monarch Plank we create the finest handcrafted wide-plank hardwood flooring, finished with the latest European coloring and texturing techniques.
---
Reward Hardwood Flooring
Website
|
Design Tools
Reward Hardwood Flooring products are manufactured by Galleher Corp., the oldest floor covering distributor in Southern California and among the top 20 distributors nationwide.
Web Design
Tuesday, December 7, 2021