Higuera Hardwoods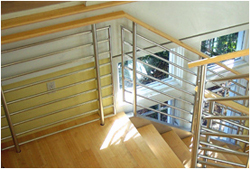 Call
Tel: 360-779-4050
Fax: 360-779-4057
Toll Free: 888-300-2059
Write
Higuera Hardwoods
26273 Twelve Trees Lane Suite D
PO Box 2067
Poulsbo, WA 98370
United States of America
Welcome to Higuera Hardwoods
We are located in Poulsbo, WA United States of America. Higuera Hardwoods LLC is a leading manufacturer and distributor of HIGH quality bamboo products.
A perfect place to begin is with our selection of
brands
. We carry Wood Flooring, and more...
FULL REVIEW:
Higuera Hardwoods Poulsbo, WA
Tel:
360-779-4050
Fax:
360-779-4057
Toll Free:
888-300-2059
Brands: Higuera Hardwoods
---
Higuera Bamboo Flooring
Website
Higuera Hardwoods LLC was formed almost a decade ago to offer you the finest bamboo products for your environment .
Web Design
Monday, November 29, 2021