Dry-Treat Pty Ltd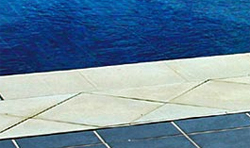 Call
Tel: +61-2-9954-3211
Fax: +61-2-9954-3162
Write
Dry-Treat Pty Ltd
ABN 28 702 168 959
220 Pacific Highway
Crows Nest,
Australia
Welcome to Dry-Treat Pty Ltd
We are located in Crows Nest, Australia. World Leading Impregnating sealers - Stone Sealer, Tile and Paving Sealer, Concrete and Grout Sealer
A perfect place to begin is with our selection of
brands
. We carry Installation Materials, and more...
FULL REVIEW:
Dry-Treat Pty Ltd Crows Nest,
Tel:
+61-2-9954-3211
Fax:
+61-2-9954-3162
Email:
info@drytreat.com
Brands: Dry-Treat Pty Ltd
---
Dry-Treat
Website
Dry-Treat produces the worlds leading impregnating sealers for permanent protection of stone, tiles, paving, concrete and grout. Dry-Treat sealers provide premium protection from staining, salt efflorescence, water damage, freeze thaw damage and graffiti.
Web Design
Monday, November 29, 2021