Novalis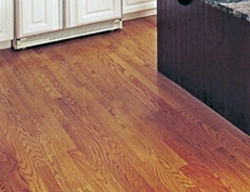 Call
Tel: 905-886-3461
Fax: 905-886-7326
Toll Free: 866-NOVALIS
Write
Novalis
55 West Beaver Creek Road
Unit 29
Richmond Hill, ON L4B 1K5
Canada
Novalis International Limited (Novalis) is a privately-held corporation.
Our business can be divided in two closely related segments:
• The manufacturing, marketing and distribution of our flooring products internationally.
• The marketing and distribution of international flooring products in greater China.


Founded in 1986, Novalis is headquartered in Hong Kong. We have branch offices in Shanghai, North Carolina and Toronto. In China, we have sales agents in all major metro cities such as Shanghai, Beijing, Tianjin, Guangzhou, and Hong Kong. In North America, both our North Carolina and Toronto offices lead the development and marketing of our flooring business and provide customer support to our US and Canada clients.


Novalis owns two vinyl tile factories in China. Our products are being sold worldwide.

Our vinyl tiles are marketed under our own brand names as well as under the private labels of other retailers, distributors, and manufacturers in USA, Europe and China.
Our two factories are conveniently located near the Shanghai port. One of the factories concentrates in the manufacturing of DIY vinyl tiles for the residential market, while the other one specializes in the manufacturing of luxury vinyl tiles for the commercial and heavy residential application. Our first factory was the first vinyl tile manufacturer in China that received ISO9002 certification. The combined annual capacity of the two factories reaches 2000 containers and our operation is highly scalable.



Over the years, aside from producing vinyl tile, we have gained extensive experience in manufacturing laminate, wood, and bamboo flooring through various joint ventures and partnerships. We are also constantly investigating new flooring products to take to the market internationally.


In addition to the marketing and distribution of our own vinyl tiles in China, Novalis also seeks to market and distribute other flooring products in greater China. To help expand our China marketing and distribution business, we are always looking for other complementary international flooring products to add to our mix so we can leverage our existing sales force.


Novalis is an experienced flooring manufacturer and distributor. By owning our factories and having our own business development division in the United States, we are able to serve our customers better and control our own destiny.
Brands: Novalis
---
NovaCore™
Website
|
Design Tools
|
Install
|
Green
|
Where to Buy
NovaCore™ is our HPC (High Performance Core) engineered luxury vinyl plank that installs easily and securely with our NovaClic® Fd locking system. The core is waterproof and rigid, which means you can install NovaCore almost anywhere.
Web Design
Sunday, February 28, 2021