Pakmix Inc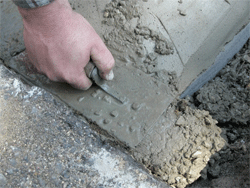 Call
Fax: 606-248-5222
Toll Free: 800-272-5649
Write
Pakmix Inc
327 North 19th Street
Middlesboro, KY 40965
United States of America
Welcome to Pakmix Inc
We are located in Middlesboro, KY United States of America. Pakmix began in 1980 as a group of independently, owner operated packaged concrete producers who banded together with a common goal of manufacturing a premium product under a single brand through a nationwide network of concrete suppliers.
A good place to start is our selection of
brands
. We carry Installation Materials, and more...
FULL REVIEW:
Pakmix Inc Middlesboro, KY
Fax:
606-248-5222
Toll Free:
800-272-5649
Fax:
606-248-5222
Toll Free:
800-272-5649
Email:
info@pakmix.com