Swiss Krono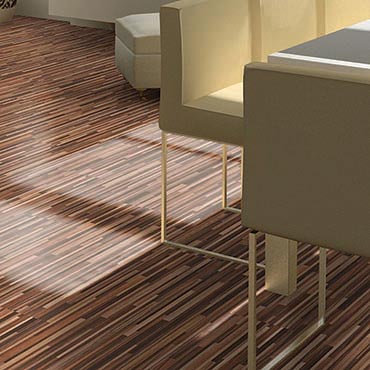 Write
Swiss Krono
810 Technology Drive
Barnwell, SC 29812
United States of America
Kronotex U.S.A., Inc. is a wholly owned subsidiary of the KronoGroup Switzerland. As an integral part of the company's worldwide strategy, Kronotex constructed a modernized manufacturing facility in Barnwell, S.C. in 2005.
Our business is to serve a select group of distributors and larger
retailers, and to provide information and direction to consumers interested in our products. We maintain inventories in Barnwell, SC and Savannah, GA, and do business across the USA, Canada, and Mexico.
The roots of our parent company, KronoGroup Switzerland reach back to the construction of a sawmill in Lungotz, Austria in 1897. The sole ownership of the company has always remained within the founding family and today the total annual sales revenue of the Group exceeds $1 billion. With headquarters in Lucerne, Switzerland, the Group operates nine independent manufacturing companies in Europe at the following seven locations:
Kronotex GmbH & Co KG Heiligengrabe, Germany
Kronotex Fussboden GmbH & Co KG Heiligengrabe, Germany
Kronoply GmbH & Co KG Heiligengrabe, Germany
KronoSwiss (Kronospan AG) Menznau, Switzerland
Kronofrance SA Sully sur Loire, France
Kronopol Sp.zo.o Zary, Poland
Interspan Kft. Vasarosnmeny, Hungary
KronoLviv Kamjanka-Buz`ka, Ukraine
Kronostar Kostroma, Russia
These factories are vertically integrated to manufacture virtually all of the component parts of the finished products within the same or adjacent factories. The primary products are particleboard, MDF and OSB wood panels; decorative, wear resistant and balancing melamine impregnated overlays and thermosetting resins. These primary components are then further fabricated by laminating, finishing, cutting and machining to create products like laminate flooring, cabinet and furniture parts, wall paneling and structural building panels for sale to construction, industrial and consumer markets.
The Group currently operates a total of twenty laminate flooring lines on an annual 7-day 52-week schedule. Kronotex Fussboden alone manufactures over 500 million square feet annually, making it the world's largest laminate flooring factory. It is because of this large scale, vertically integrated cost structure and the use of the most advanced, automated high speed technology available that enables Kronotex to deliver the highest quality product at the lowest cost possible to over 80 countries around the world.
Brands: Swiss Krono
---
Swiss Krono
Website
The SWISS KRONO GROUP has its origins in a company founded in Menznau, Switzerland, in 1966.
Web Design
Monday, July 4, 2022