Clay Tile Floors
ClayTile Floors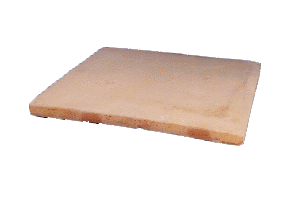 Clay tile, also known as terra cotta and Mexican tile, is a unique flooring that adds a southwestern appeal to any decor. Clay tile floors have a naturally rustic look that reflects a casual setting with an inviting array of colors and hues which can be achieved through the different sealing methods used during installation. Also, the inherent imperfections in each piece actually enhance its beauty and originality. This is in stark contrast with regular glazed ceramic, where such imperfections would be viewed as a defect.

Clay tile individual squares can be very unique, and it is not unusual to find 'chicken prints' as well as other 'paw' prints in the surface, due in large part to the environment in which these are made. Clay tile that is considered authentic, is hand made in places such as Mexico where during the drying or curing period they are placed on the ground outside in the sun. It is during this process that roaming fowl such as chickens and other animals such as dogs and cats walk freely over the relatively soft surface leaving their imprint. These are a high priority of any shipment a customer might receive, and are quickly placed in the most visible of areas to be forever immortalized in mortar.

Clay tile, because of being a raw product, it is always recommended that this type of flooring be 'sealed' after installation. This process can either make or break your job. A qualified contractor having a thorough knowledge of the different sealers available as well as their application should be used. A frequent complaint often heard by customers is regarding a 'cloudy' haze on their floor shortly after the installer leaves. Most times this has to do with the type of sealer used as well as not waiting long enough for the floor to properly cure or dry. Being very porous, it will 'wick' the moisture from the thinset bed.

This moisture will eventually dissipate over time (a few days at most) through the product surface. If sealed too soon, this moisture becomes trapped between the surface and coats of sealer and will generally cause a clouding effect on the surface of your new floor. It may or may not lessen over time, so beware. Otherwise, enjoy your new floor. Keep in mind that these come in a variety of sizes as well as shapes. You can also find them already pre-sealed which will make the job almost fool-proof. As well, stains that come in an array of colors can be used during installation to give your new floor that truly custom look.



© 2008 FloorBiz, Inc. All Rights Reserved

For more information on this and other flooring products... FloorBiz is your starting point to all the important flooring sites on the internet.