Industry News
---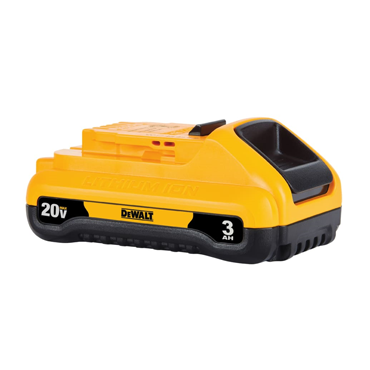 2/21/2018
DEWALT Introduces New 20V MAX* Compact 3.0Ah Battery
By leveraging new technologies and battery innovations, DEWALT introduces the new 20V MAX Compact 3.0Ah Battery (DCB230). Compared to the existing DCB200, the DCB230 offers...
more
---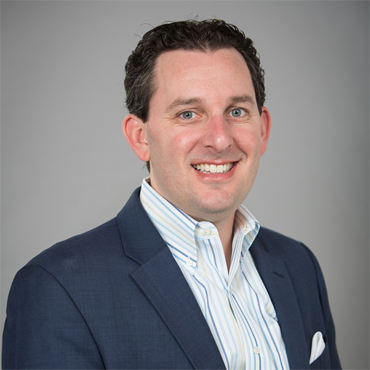 2/20/2018
Unique Needs Of Buying Groups Prime Focus for Daltile, Marazzi, & American Olean
Dallas, TX – February 19, 2017 – Buying groups and their member dealers have unique needs. Expertly meeting these unique needs is a prime focus for the Daltile, Marazzi, and American Olean brands and is accomplished by...
more
---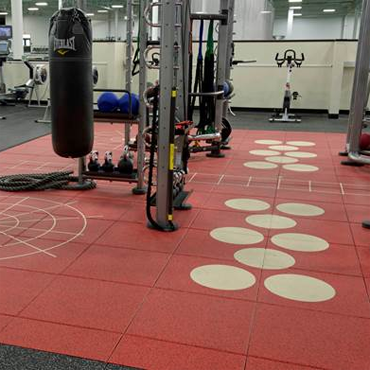 2/20/2018
Ecore Refreshes Color Offerings for Everlast Collection of Fitness Surfacing
Lancaster, PA (February 20, 2018) – Ecore, a company that transforms reclaimed materials into performance surfaces that make people's lives better, has refreshed the colors and team-themed patterns in its popular Everlast Fitness Flooring family of...
more
---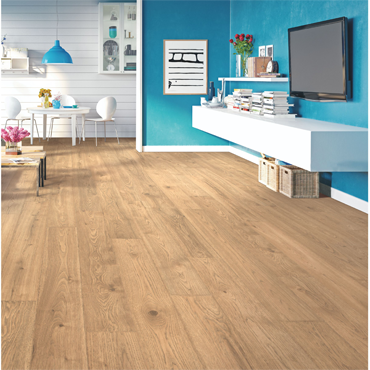 2/20/2018
Mohawk Launches RevWood Plus: Wood Without Compromise
CALHOUN, Ga. February 13, 2018—Mohawk's RevWood Plus launches in flooring stores across the country this spring. This revolutionary step in flooring combines the look of wood with the toughness of...
more
---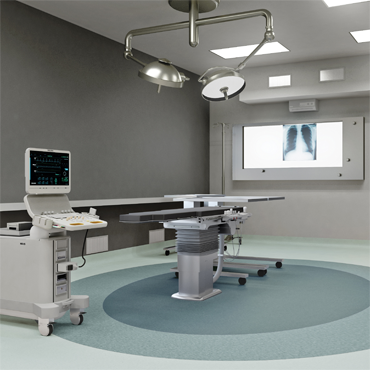 2/20/2018
Patcraft Introduces Colorful, Stain-Resistant Homogenous Sheet Collection: Holistic
Cartersville, Ga. – With a soothing textural visual, Patcraft's Holistic is designed to transform the performance of healthcare environments. This two-meter-wide homogeneous sheet features...
more
---
---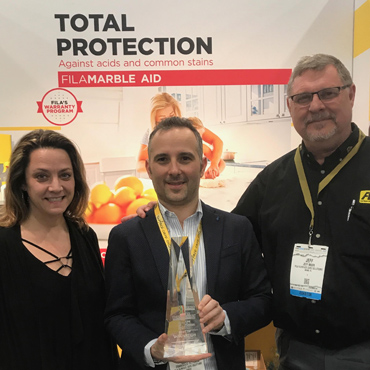 2/16/2018
FILA wins 'BEST OF" Innovation at The International Surface Event 2018
FILA Solutions, a leader in the manufacturing of surface treatment, protection and maintenance products for ceramic tile and natural stone, was awarded the "Best Of" Innovation for its FILAMARBLE AID, during...
more
---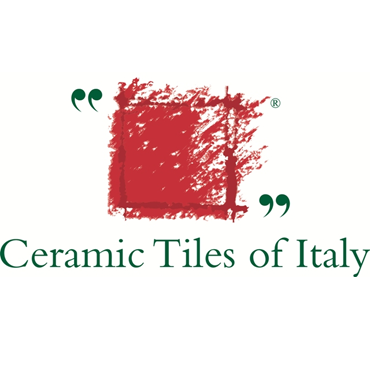 2/16/2018
Deadline Extended to 2/23 for the 2018 Ceramics of Italy Tile Competition
(February 2018) Confindustria Ceramica (the Italian Association of Ceramics) and the Italian Trade Agency are pleased to announce the official call for entries for the 2018 Ceramics of Italy Tile Competition. Celebrating its 25th year, the annual awards program recognizes the work of...
more
---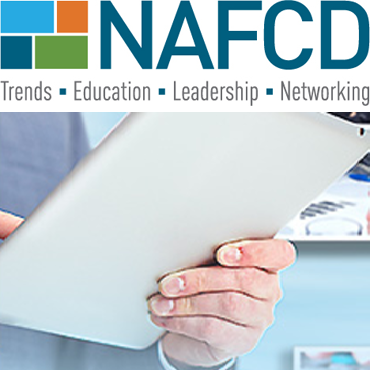 2/16/2018
NAFCD Announces 2018 Officers and Board Members
CHICAGO – The North American Association of Floor Covering Distributors (NAFCD) is pleased to announce the organization's Board of Directors for 2018. The NAFCD Board is comprised of industry executives from both distributor and supplier member firms that handle...
more
---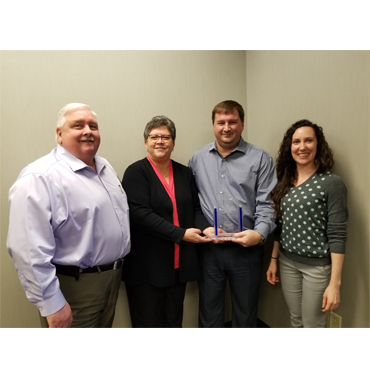 2/16/2018
Fishman Flooring Solutions Is Named FCDA 2017 Distributor of the Year
Scottsdale, AZ, February 12, 2018 – Fishman Flooring Solutions has been named Distributor of the Year for 2017 by the Floor Covering Distributor Alliance (FCDA) and the Alliance's Powerhold™ brand of flooring and flooring installation products. The award, presented on...
more
---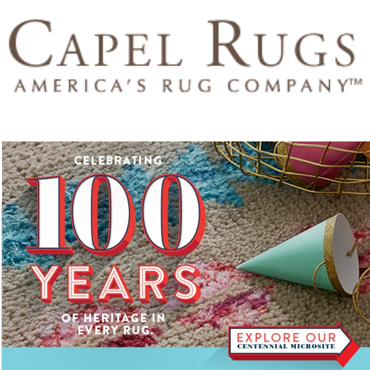 2/13/2018
New! Gorgeous Rug Collection Essentials from Las Vegas and Atlanta Markets
Troy, N.C. — Capel Rugs enjoyed a busy winter market season in Las Vegas and Atlanta as retailers flocked to its showrooms to see fresh designs, such as Breccan, as well as additions to popular existing collections and...
more
---