Article Number: 10047

Havwoods International Debuts PurePlank to North America
LONDON—Hardwood flooring company Havwoods International is excited to introduce a new flooring solution ideal for large-scale developments in North America. In response to rising demand within the development sector and the launch of Havwoods International's US operations, the UK-based flooring supplier presents the PurePlank collection of engineered hardwood planks.

PurePlank offers three key benefits for large-scale projects that include: 1) an exceptionally quick and easy click installation system, 2) cost effective pricing and 3) availability in large quantities as a result of mass production with consistent high quality.

Pictured: Bandol planks from the PurePlank collection Photo: Courtesy of Havwoods International

The PurePlank collection consists of a triple layered construction, which involves a solid oak surface bonded to two layers of softwood to ensure greater stability. The collection is available in 5 1/8-in., 7 1⁄8-in. and 8 1⁄8-in. planks—the latter having a thicker wear layer. PurePlank is available from stock in 37 finishes. It may be fitted over underfloor heating and a special mounting clip also makes it ideal for use as wall cladding.

About Havwoods International
Established in 1975, Havwoods International's commitment to quality, expertise and service has cemented its reputation as the UK's foremost wood flooring company, supplying architects, designers and individuals around the world with its superior-quality floor and wall coverings. With distribution hubs in Europe, North America and Australia, and showrooms in London, Sydney, Melbourne, Rome and Berlin, Havwoods International is planning to open its first North American showroom in 2017. Concentrating almost exclusively on wood flooring, Havwoods' collection of engineered and solid wood floors is available in an extensive range of colors, finishes and plank dimensions.




Related News
Monday, November 19, 2018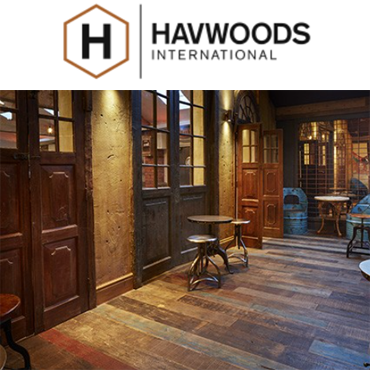 Havwoods International has announced the introduction of three senior C-Suite appointments to the company: Tony Lorenz, Global Chief Marketing Officer; Peter Jones, Global Chief Operating Officer; and...read more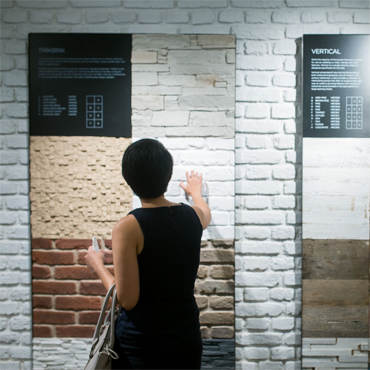 NEW YORK—Hardwood flooring company Havwoods International has officially arrived in North America. The London-based company is excited to announce its expansion with the opening of a showroom in New York City. Located in the Flatiron District, the new showroom will accommodate...read more