Article Number: 10023

SCHÖNOX STRENGTHENS TIES WITH SPECIFIERS
Laurie Baatz, the Director of Market Development with HPS Schönox, is spearheading the company's efforts to enhance support for the architecture and design community. The company is taking proactive steps to cover the continuum of product and technical support needed for the A&D sector through the project planning process all the way to professional floor installers and contractors. "Our technical support for flooring professionals is extensive as is our presence in the field where subfloor challenges are directly addressed," explained Doug Young, Executive Vice President, HPS Schönox. "Laurie's leadership and strong background in the A&D community are helping us to get involved earlier on projects and support the work of specifiers."

After joining HPS Schönox in November of 2016, Baatz moved quickly establishing priorities, developing support platforms, enhancing the understanding of the work done by architects and designers within Schönox, and increasing awareness of Schönox across the A&D community. "Schönox has the subfloor products and comprehensive solution sets that will allow architects and designers to see their creativity for projects completely fulfilled," commented Baatz. "No one in the A&D sector wants the disappointment of planning and specifying a project only to see a subfloor failure or a flooring installation that did not meet expectations; we can prevent that at Schönox."

Schönox is reaching out to architects and designers to assist their work in planning projects and choosing subfloor products that will successfully address the many subfloor challenges found in the field. A&D professionals are often involved at the beginning of projects becoming aware of subfloor conditions. "Architects and designers must have information resources that they can tap to specify solutions for a host of issues," explained Young. "Our goal is to make the subfloor portion of that process successful equipping project planners with everything they need to address all areas of flooring projects and subfloor challenges as well."

Most recently, Baatz was Design Development Manager with Tarkett where her scope of work extended inside and outside of the company including work on business planning, market development, and team training. She has built her career with management positions that share her product and design knowledge while building and teaching teams to do the same. Joining Schönox leverages her expertise in the commercial sector where she has strong experience in commercial flooring as well as furniture and interiors. "I got my start as an interior designer and have worked closely with members of the A&D sector ever since," commented Baatz. "The opportunity to make such a positive difference with that group and to be a part of the rapid growth underway at Schönox is a perfect fit for me."

"Technical knowledge and the ability to effectively apply it to challenging conditions and project assignments give architects and designers the strategic differentiation that they need in their work with clients," explained Thomas Trissl, Principal, HPS Schönox. "We will provide that to every architect and designer with which we work."
Related News
Wednesday, July 18, 2018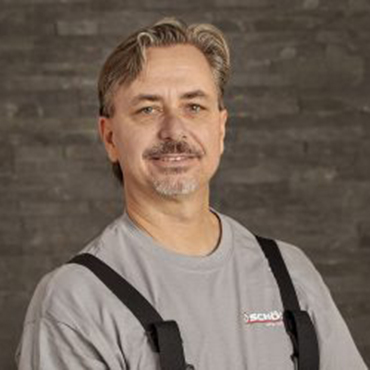 David Stowell, the new Technical Director with HPS Schönox, has established a series of priorities with the ultimate objective being quite extensive –universal Schönox product knowledge by anyone working with subfloors...read more